President Alger Named to Campus Compact Board of Visitors
---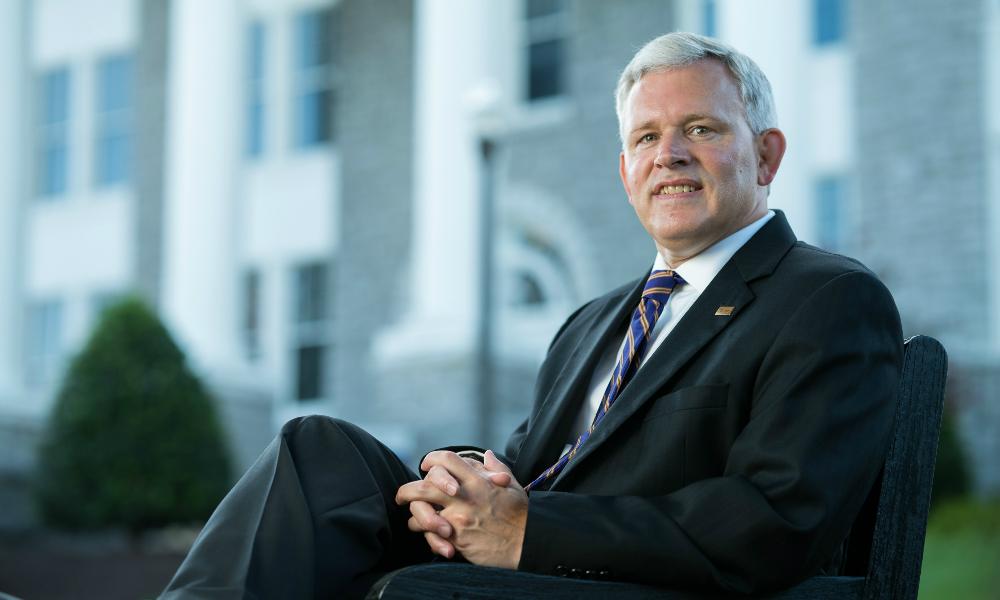 ---
With an expertise and interest in engagement, President Jonathan Alger has been named to Campus Compact's Board of Visitors. Campus Compact is an organization dedicated to community and civic engagement in higher education institutions.
A national coalition of 1,100 universities and colleges, Campus Compact is dedicated to fostering civic-based engagement. Through online resources, training and programs to encourage partnership building and community-based teaching, the organization helps to inform structure within institutions to build a responsible citizenship in students and provide avenues for service.
Alger has made engagement one of his top priorities, as JMU continues to build towards becoming the national model for the engaged university, engaged with ideas and the world. The three components of engagement outlined in JMU's strategic plan include engaged learning, community engagement and civic engagement.
"With his deep experience and evident commitment to the public purposes of higher education, Jon Alger will be a great contributor to our Board," said Campus Compact president Andrew Seligsohn. "We are fortunate to have a Board filled with thoughtful and collaborative leaders, and Jon brings that same spirit to his work on campus and around the country."
Read the full announcement here.
To learn more about the Campus Compact go to www.compact.org.
Published: Friday, October 28, 2016
Last Updated: Friday, October 28, 2016