Campus Notices
Opening Madison Vision Series speaker on Sept. 15
John Bridgeland featured on Constitution Day
---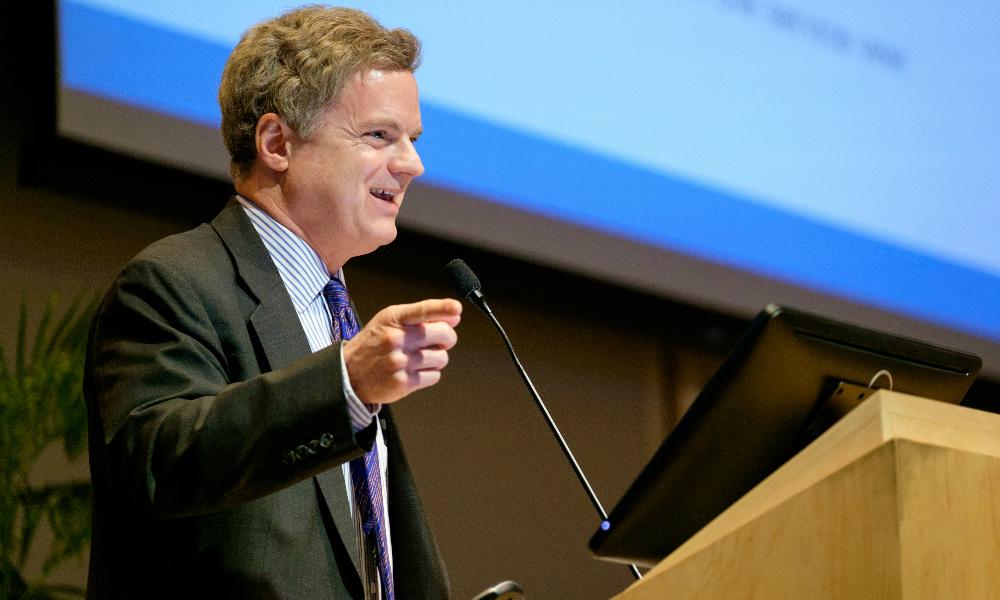 SUMMARY: John Bridgeland will give the first Madison Vision Series lecture of 2016-2017 at the Forbes Concert Hall at 3:30 p.m. on Sept. 15, titled "Citizenship, Big Ideas, and You."
---
The Office of the President, in conjunction with the Madison Institutes of JMU's department of Outreach and Engagement, welcomes John Bridgeland as this year's Constitution Day and opening speaker for the fourth year of the Madison Vision Series. His lecture, "Citizenship, Big Ideas, and You," will commence at the Forbes Center for the Performing Arts Concert Hall at 3:30 p.m. on Sept. 15.
Bridgeland is founder & CEO of Civic Enterprises, vice chair of the Service Year Alliance at The Aspen Institute, whose goal is to make a service year a common expectation and opportunity for all 18-28 year olds. He is also the co-convener of Grad Nation to reach a 90 percent high-school graduation rate by 2020, and vice chairman of Malaria No More, a nonprofit working to end malaria deaths in Africa by the end of 2016.
Previously, Bridgeland was appointed by President Obama to serve on the White House Council for Community Solutions. He also served as director of the White House Domestic Policy Council, assistant to the President of the United States, and first director of the USA Freedom Corps under President George W. Bush. He was a member of the Bipartisan Policy Center's Commission on Political Reform. He is a graduate of Harvard College and the University of Virginia School of Law.
Admission to Bridgeland's lecture is free and open to the public and a book signing will follow the presentation, with copies of Bridgeland's "Heart of a Nation: Volunteering and America's Civic Spirit" available for purchase.
Save the date for future Madison Vision Series lectures on Nov. 2, featuring a debate before Election Day; on Jan. 16 in conjunction with JMU's Center for Multicultural Student Services to celebrate Martin Luther King Jr. Day; and on March 29, the final presentation of the academic year. See you there!
Published: Tuesday, September 6, 2016
Last Updated: Thursday, April 5, 2018