College of Integrated Science and Engineering
JMU Wind Center Earns State Recognition
---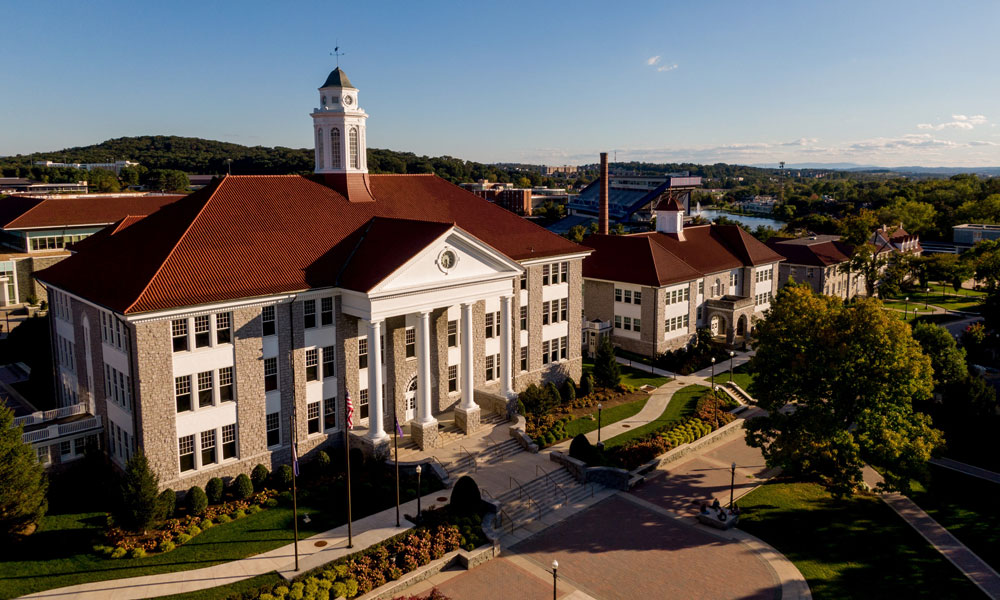 The Center for Wind Energy at JMU has been recognized with a 2014-15 Creating Excellence Award from the Virginia Department of Education.
The center was recognized for collaborating with Massanutten Technical Center to develop dual enrollment courses in wind turbine mechanics and introduction to wind energy.
"Students taking these courses at MTC will be more prepared to enter a four-year college like JMU and pursue a science or engineering major," said Remy Pangle, associate director of the Center for Wind Energy. Pangle attended a luncheon on Thursday, June 11 to receive the award, along with representatives of MTC, which nominated the center for the award.
The Center for Wind Energy was chosen as the Region 5 winner of the Creating Excellence: Business and Industry Partnership Award. The Creating Excellence awards are presented annually to recognize exemplary programs and partnerships that promote excellence in career and technical education.
"This recognition gives merit to the work that we have been doing with MTC and we hope to see other schools get interested in offering these dual enrollment courses," Pangle said.
The Center for Wind Energy has been working with MTC since 2013. More information about the center is available on its website.
More information about Massanutten Technical Center, a career and technical education center serving the students of Harrisonburg City and Rockingham County Public Schools, is available on its website.
Published: Tuesday, June 16, 2015
Last Updated: Saturday, February 10, 2018