School of Integrated Sciences
GS Alumna Transitions into New Position
---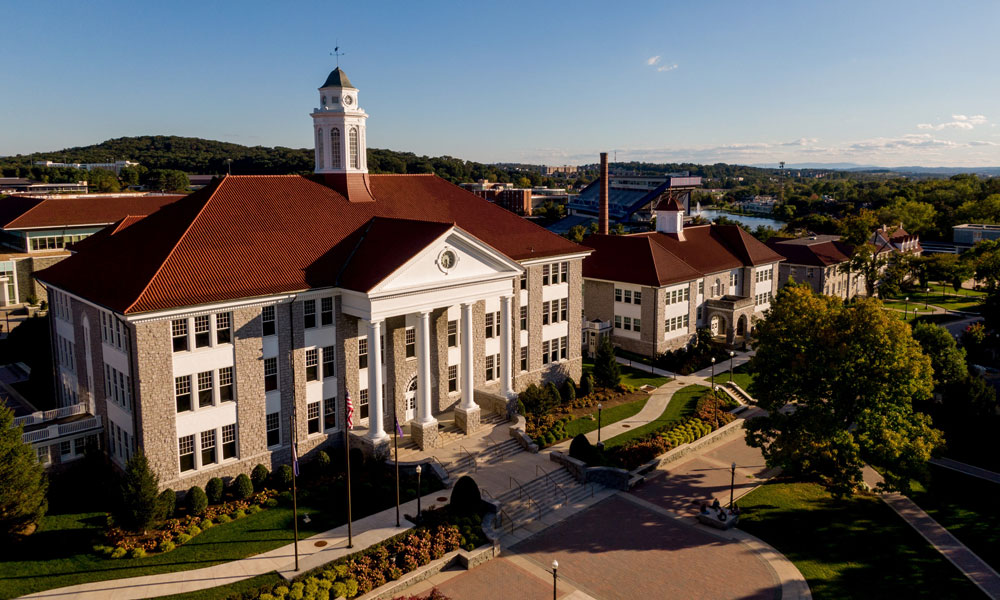 By: Julie Stern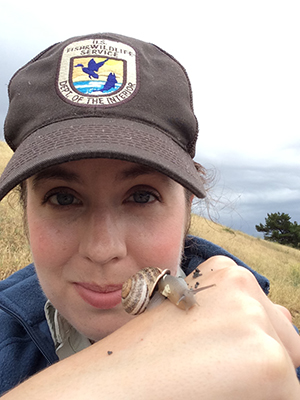 Anna Fisher, a James Madison University alumna, recently started working with the Don Edwards San Francisco Bay National Wildlife Refuge (NWR) in California. Fisher graduated in 2010 with a Bachelor's Degree in Geographic Science, with concentrations in Geographic Information Systems (GIS) and Environmental Studies.
"Anna was the type of student who knew where she was going and took the steps necessary to get there," said Dr. Mary Tacy, geographic science professor. "We are proud of what she has achieved since graduating from JMU."
As a wildlife refuge specialist, Fisher produces GIS products for resident biologists, coordinates seasonal waterfowl hunting, and assists with visitor services programs to help restore former salt ponds into marsh habitat.
"[NWR] is my dream agency and I hope to spend the rest of my career here," Fisher said. "Sometimes it takes a little time to figure out what you want to be when you grow up and it has taken several internships and jobs to figure out that I want to be a wildlife biologist."
Previously, Fisher spent five years as a natural disaster coordinator for the U.S. Fish and Wildlife Service. She looked for new opportunities in the NWR system and the wildlife refuge specialist position seemed the perfect fit for transitioning into this new field.
She says her decision to do both GIS and environmental studies has been extremely useful in her career.
"A lot of the work that biologists do requires GIS and environmental management skills," Fisher said. "… I knew I had a passion for conservation and natural resources (hence environmental studies), but I also loved the versatility of GIS and the many disciplines it can be applied to."
Although several JMU professors inspired Fisher to work hard in the geographic science program, she said Drs. Amy Goodall, Helmut Kraenzle, and Mary Tacy impacted her the most.
"Dr. Amy [Goodall] piqued my interest in the natural resources side of geography. She had a real sense of wonder for biological processes and their relationship to the landscape," said Fisher. "Dr. Kraenzle always pushed his students to work hard and try things that might be outside of our comfort zone. His passion for GIS was contagious."
During her senior year, Fisher worked with Dr. Tacy as a teacher's assistant. Dr. Tacy worked closely with Fisher; the two have remained in touch over the years.
"Anna [Fisher] was definitely an impressive student," said Dr. Tacy. "She excelled in every class she took in our program so I knew she was going to go on to do great things."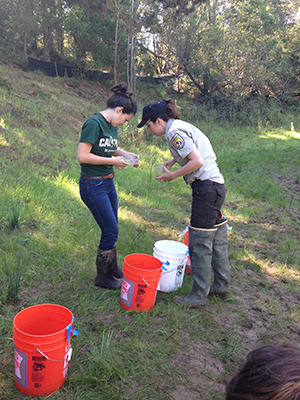 Fisher credited the geographic science program with helping her develop oral communication, project management, and technical GIS skills. Oral communication skills, she said, are crucial to her job because she has presentations and briefings every week. Meanwhile, being proficient at project management allows her to juggle several tasks at once.
Fisher's advice for the students in the geographic science program or looking to join is to get their feet wet and start applying for internships early in their college career.
"Also, don't be afraid to apply for things that are a little outside the box for you," Fisher said. "I didn't think I could get a position in emergency management, but I did. You probably won't get to start out with your 'dream job' so be willing to try other things, even if it's outside your GS major."
Fisher plans to pursue a master's degree in conservation biology this fall at the University of Wisconsin Stout.
Published: Tuesday, June 9, 2015
Last Updated: Saturday, February 10, 2018