Hart School of Hospitality, Sport and Recreation Management
Ford earns CAA Pitcher of the Week
---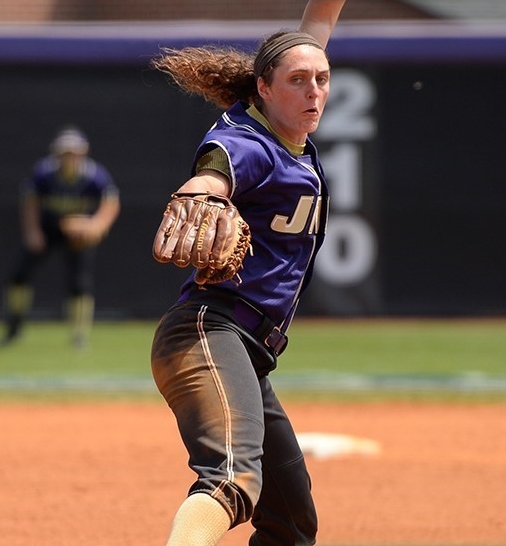 James Madison junior softball player, Jailyn Ford, was honored by the Colonial Athletic Association as CAA Pitcher of the Week.
Ford tossed two complete games, going 1-1 in the circle for the Dukes with a 0.47 ERA in her 15.0 innings pitched. After taking a 3-2 extra innings loss to Virginia Tech on Feb. 13, Ford came back the following day to shut out Jacksonville State 1-0. She gave up a total of three runs (one earned), eight hits and three walks while striking out 17 batters on opening weekend.
 
"(Ford) showed great leadership and poise this weekend," Head Coach Mickey Dean said. "In both of her games that she pitched, she was able to get us out of some jams that we got ourselves into defensively. The exciting thing about JJ is that she is already looking to improve after this first weekend."
Published: Thursday, February 19, 2015
Last Updated: Saturday, February 10, 2018