College of Business
CoB Alumna Receives Beta Gamma Sigma Business Achievement Award
---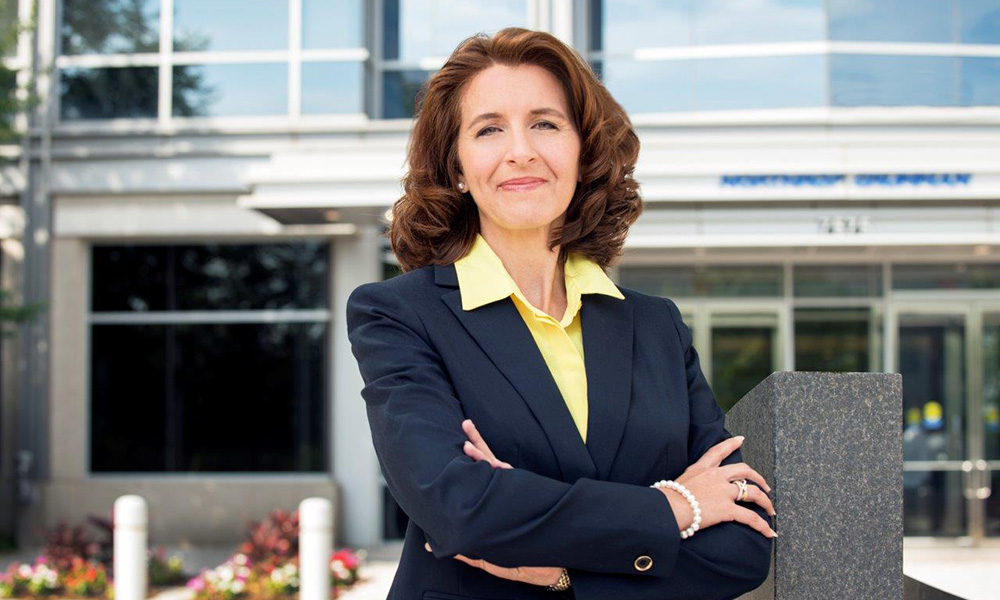 SUMMARY: Kathy Warden ('92) will be among those honored on April 22 in Hawaii.
---
Kathy Warden, President and Chief Operating Officer of Northrop Grumman, will be named as a Beta Gamma Sigma 2018 Business Achievement Award winner. Nominated by JMU's Beta Gamma Sigma chapter, sheis receiving the award for her leadership excellence and service to the community.
According to BGS, "Business Achievement Award recipients have proven themselves a model of ethical business leadership and exemplify the highest honor and integrity consistent with the ideals of Beta Gamma Sigma." Warden has demonstrated this by striving to boost diversity in the information technology industry and has worked to attract more women and minorities to the field. As a member of Northrop Grumman's Corporate Policy Council, she helped develop and implement best practices for increasing diversity and inclusion.
Warden continues this drive to give back as a member of the CoB Board of Advisors. In a 2016 interview with JMU, she said, "I'm grateful for the opportunity to give back to the College of Business because it prepared me so well for my career," adding, "By serving on the CoB's Board of Advisors, I hope I can contribute back to current and future students so they are equally or better prepared."
Warden was officially announced as a winner at AACSB's (JMU CoB's accrediting body) ICAM (international conference) in the Recognition of Excellence program.
Read more about Warden's career.
Published: Monday, April 16, 2018
Last Updated: Tuesday, April 17, 2018