College of Business
Research Highlighted at SSLS 2018 Research Forum
---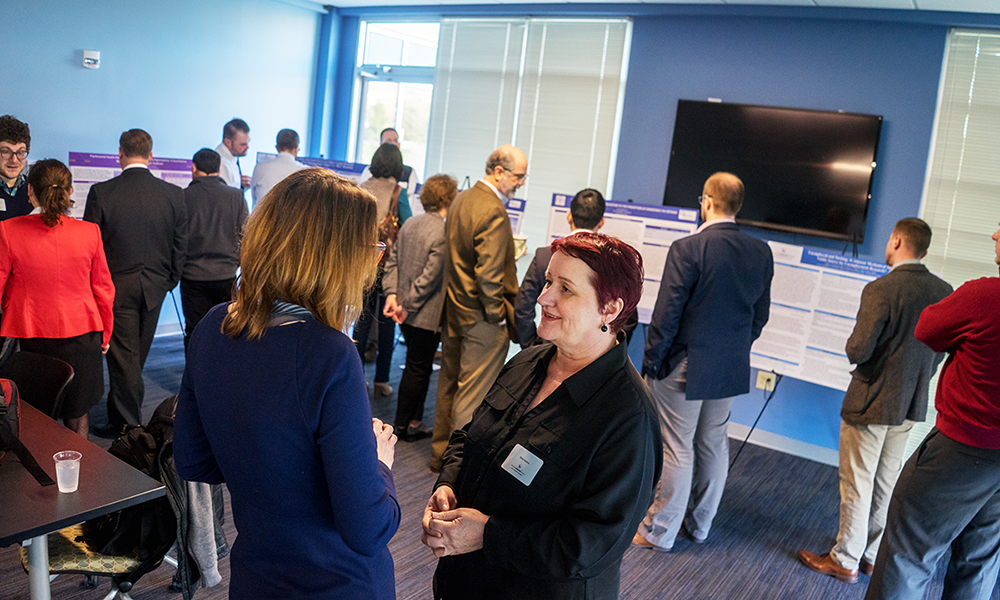 Five alumni shared their dissertation research and eight current students shared completed research projects at the School of Strategic Leadership Studies' annual event, held this year on February 23 at Lakeview Hall. 
The showcase gives members of the three concentrations of the Strategic Leadership Ph.D. program at the College of Business an opportunity to both present and to learn from projects in various stages of completion. 
The five alumni presenters, all Class of '17, included Terry Fernsler, Abbott Keesee, Roxy Allen Kioko, Christopher Rehm, and Heather Strine-Patterson, who spoke on topics ranging from the practice of corporate social responsibility in nonprofit firms to the impact of student leadership engagement on meaning in life and work during college. 
Eight students participated via informational posters which highlighted their research in progress. Tiffany Brutus, Kimberlee Hartzler-Weakley, Kyle McCarrell, Adam Lindberg, Andrew D. Miller, Lindsay Miller-King, Kristin A. Sowden, and Hunter Swanson shared their work on a wide range of topics, such as psychosocial health prevention programs in military organizations and free agent spending and team success in major league baseball. 
The alumni dissertations are accessible via the JMU Scholarly Commons and on the school's alumni profile pages:http://www.jmu.edu/leadership/about/alumni.shtml
Published: Tuesday, March 13, 2018
Last Updated: Monday, July 30, 2018