Center for Professional Sales
CoB students shine at the University of Toledo Invitational Sales Competition
---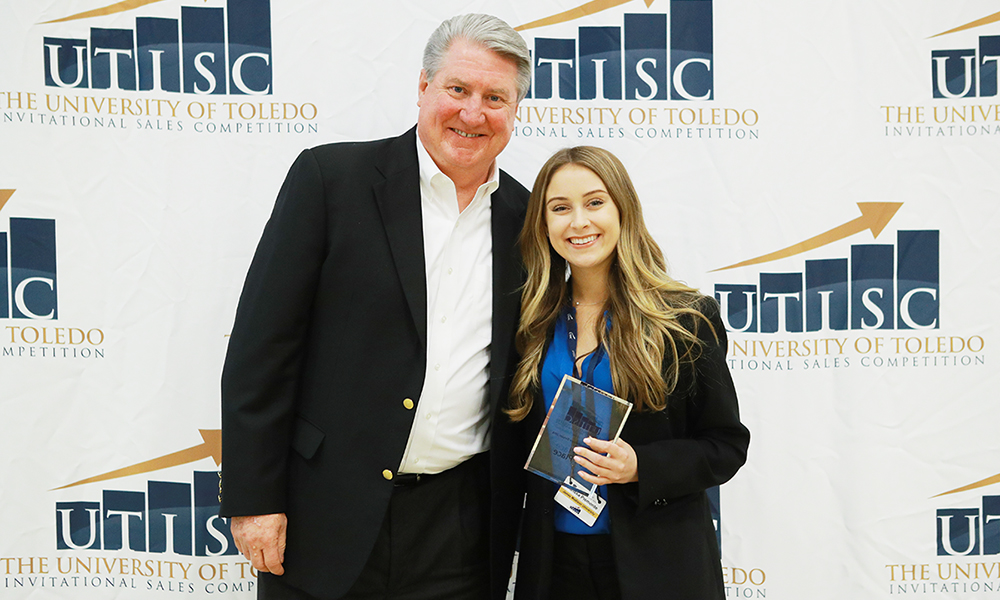 SUMMARY: The UT Invitational Sales Competition (UTISC) is the nation's first and only national sales competition dedicated exclusively to non-seniors.
---
Without having yet taken a professional sales class, JMU CoB marketing sophomore Marissa Piemonte (pictured above) and junior Diana Iraheta placed No. 5 and No. 15 respectively out of the 72 competitors. They combined to earn an eighth place finish out of the 36 schools competing, topping other notable universities such as Baylor, University of Missouri, Purdue, Kansas State, and the University of Minnesota. 
Piemonte and Iraheta, members of the Professional Sales Club, volunteered during the Center for Professional Sales Inside Sales Competition and also enjoyed the opportunity to interview with and apply for internships at companies such as 3M, Proctor and Gamble, Goodyear, and many others. 
Marketing Department Head Dr. Andy Wood notes, "it always makes the faculty proud to see the students take their natural abilities and mesh them with the curriculum here to be able to compete on a national level."
Published: Tuesday, March 13, 2018
Last Updated: Monday, July 30, 2018