College of Business
College of Business Lands on Three 'Best in Nation' Lists
---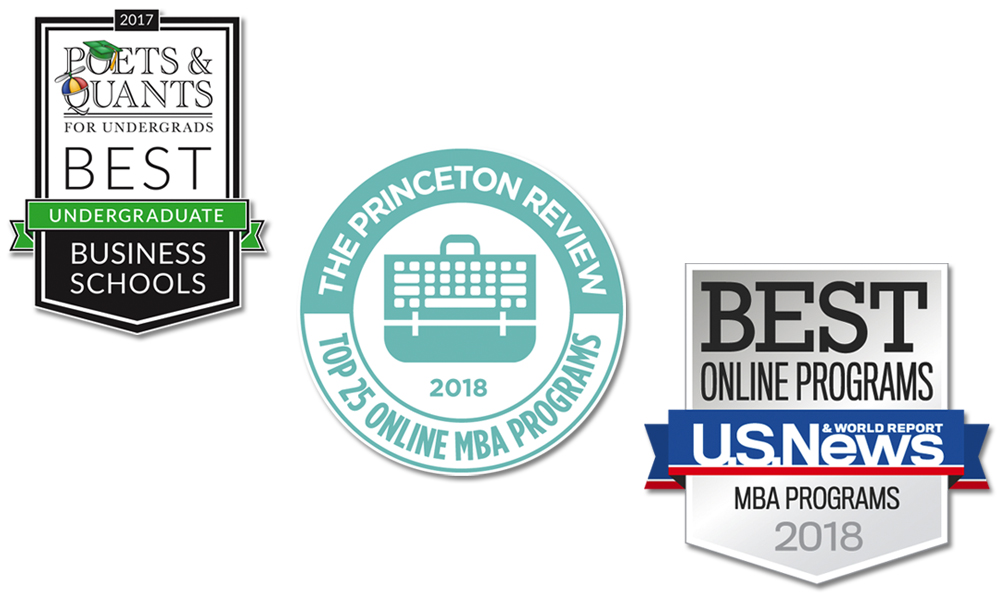 SUMMARY: Both undergraduate and graduate programs continue to stand out as models of engaged learning communities and sound investments for the future.
---
JMU recently landed at the No. 1 spot on the "Business Schools with the Best ROI" list, according to Poets&Quants' second annual ranking of undergraduate business programs. The ranking projects that five years post-graduation, in-state residents attending JMU CoB will have the highest return-on-investment of the 82 business schools included.
JMU's online Information Security MBA program is also being recognized. The Princeton Review placed JMU at No. 16 on its list of "Top 25 Online MBA Programs." Basing their methodology and criteria on input from business school content editors at The Princeton Review as well as an advisory board of administrators at several of the nation's leading online MBA programs, they surveyed more than 4,700 students at over 75 schools that have the majority of their MBA program administered online. A description of the methodology is at: www.princetonreview.com/business-school-rankings/ranking-methodology.
In addition, the Information Security (infosec) MBA program has once again been ranked highest in the state by US News and World Report. Landing at an overall No. 22 in the nation, it has moved up six spaces since its ranking of No. 28 two years ago. The accessible and responsive faculty helped push its student engagement rank to seventh in the nation. Further details can be found at:https://www.usnews.com/education/online-education/VA-OBUS0288/mba.
Published: Tuesday, January 30, 2018
Last Updated: Tuesday, December 4, 2018