News
CoB Students Finish Third Worldwide in Internet Marketing Simulation
---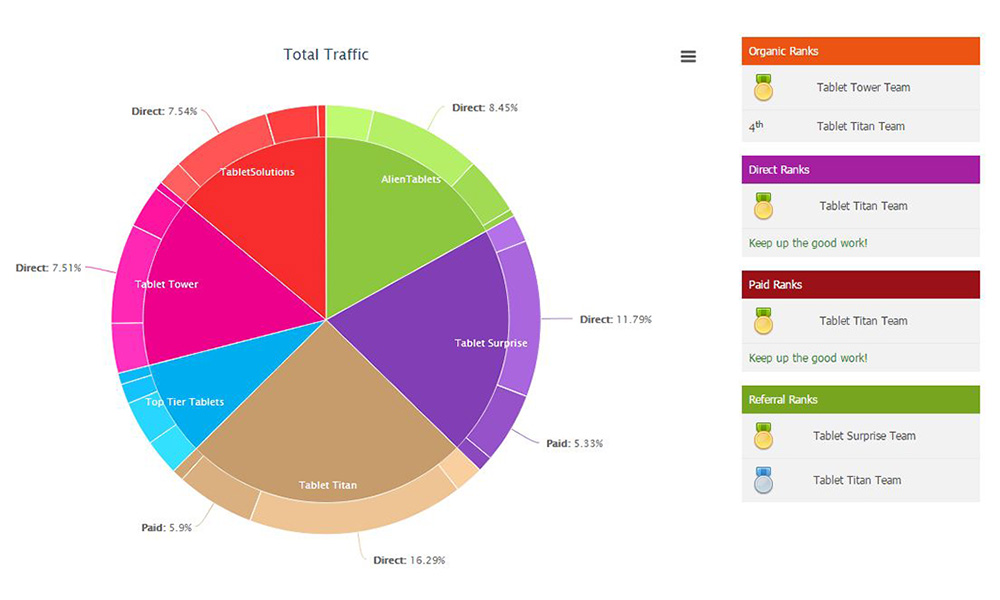 Four College of Business students working together on a team called "Tablet Titan" finished third worldwide this past spring semester generating more than $750,000 in profit through a simulated Google AdWords campaign as a part of MKTG 470: Strategic Internet Marketing.
Tablet Titan, which includes Julie Du, Cole Fleming, Austin Poole and Jacob Shibley, made $784,036.79 during a 10-week simulation using the Stukent RealDeal Internet Marketing Simulation, in which students compete in teams against students in their own class, as well as against students using the RealDeal simulation worldwide. The team focused their AdWords campaign efforts on creating and implementing several ads and landing pages dedicated to selling Sony tablets online.
In addition, students participating in the Strategic Internet Marketing class created simulated website landing pages and email campaigns, using leads generated from the landing pages to generate more income for their team.
Du, Fleming, Poole and Shibley were edged out in income generated worldwide by just two other teams – Tablet Town from St. Edwards University which made more than $800,000 in profit, and Tablet Depot from Clarion University of Pennsylvania which generated almost $1 million.
"The Tablet Titan team successfully applied the Internet marketing skills they learned in MKTG 470, and represented JMU well on the worldwide stage," said Dr. Eric Van Steenburg, the MKTG 470 instructor.
Congratulations to team Tablet Titan for placing third worldwide in the Stukent RealDeal Internet Marketing Simulation! 
Published: Tuesday, May 26, 2015
Last Updated: Thursday, October 20, 2016