News
Accounting Student Michael Watkins Excels in Photography
---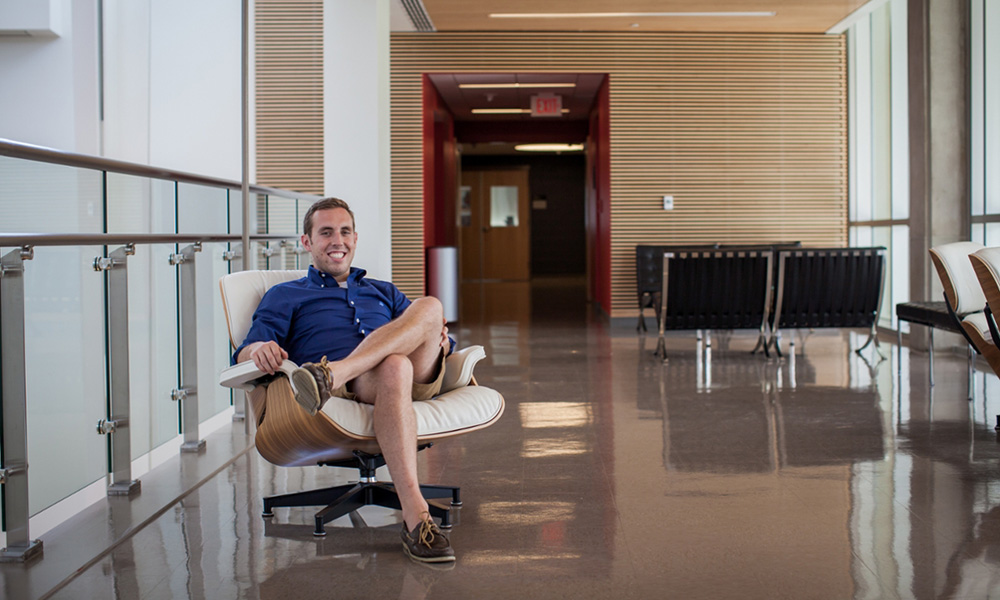 When people see Michael Watkins walking around campus taking pictures, the last thing they would think is that he is an Accounting major. Watkins is the Lead Photographer at the Office of Technology & Design in Madison Union and hopes to go into public accounting after he graduates in December 2014.
Watkins found photography when he was younger, but merged photography and accounting when he decided to choose them as his electives in high school. He already knew he liked photography, but in his accounting class he came to realize that he was pretty good at accounting too.
So, when Watkins got to James Madison University he became an Accounting major, but still did photography as a hobby. But, his talent did not hide. Watkins had a gallery of his photos displayed in Warren Hall and was encouraged to apply to be a paid photographer for Madison Union in the Office of Technology and Design. And sure enough, Watkins became the newest back-up photographer for Madison Union as a sophomore. As a senior, Watkins was named the Lead Photographer for Madison Union, but still only sees photography as a hobby, rather than a future career.
"After graduation, I don't see myself doing photography professionally, unless of course the perfect opportunity presents itself," said Watkins, who describes his style of photography as creative, instead of documentary and wants to be a photographer on his terms, not someone else's.
Watkins plans to pursue public accounting or banking after he graduates because he feels that he is guaranteed to find a job in that field. Last spring, he worked as an intern for PBMares in Harrisonburg and hopes to continue interning for them this coming spring.
Watkins will continue to have photography as his beloved hobby as he pursues his accounting career.
Published: Wednesday, October 15, 2014
Last Updated: Wednesday, August 10, 2016