College of Health and Behavioral Studies
Local healthcare administrators provide new perspectives for HSA students
---
By: Laura Mack '16
Creative Services Student Writer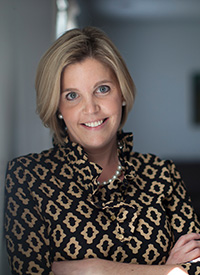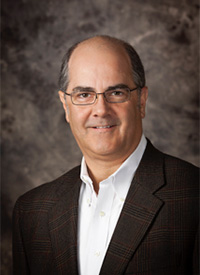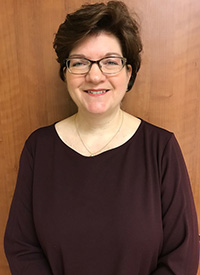 In the Health Services Administration program, working professionals that double as JMU adjunct faculty provide practical and applied perspectives – demonstrating to students what the day-to-day operations of healthcare administration actually look like. With the increasing number of students majoring in HSA, these local administrators are frequently hired as adjunct instructors. Recently, the HSA faculty gained three new faces: Lindsay McHone, Practice Administrator for Hess Orthopaedics and Sports Medicine; Jim Krauss, recently retired President and CEO of Sentara RMH; and Rebecca Jessie, Blue Ridge Regional Director for Quality and Patient Safety for Sentara Healthcare.
A James Madison University alumna herself, McHone teaches one section of the Ambulatory Care course, which aligns directly with her work at an outpatient center like Hess. There, she oversees a surgery suite, an orthopedic unit and a podiatry unit.
"It's a lot going on – that's why there are piles," she laughs pointing to the stacks of papers on her desk.
She finds it challenging to conceptualize for students the "routine" tasks in healthcare administration, working case studies from her own experiences into the classroom. "It's hard to say this is what the job is, because the job is whatever walks through the door that day," McHone explained. "I think it's made me a better administrator quite frankly. I know I'm going to have to teach this in class, so it forces me to take a step back and think about approaching my job a little differently."
Krauss, who teaches Hospital Organization and Administration, can relate to the range of responsibilities that accompany overseeing a hospital. He touched upon the complexities in running the business side of Sentara RMH, stating, "You have aspects of a hotel because people stay overnight; a fairly large food service because you provide food to patients and nearly 2,000 employees; government regulations and legal issues in healthcare; financial aspects to healthcare; ethical and bioethical issues – but the purpose of this business has a special merit because you're helping people in a time of need."
While attending to all those tasks can seem overwhelming, Krauss finds an important lesson for his students in how to juggle this work. "One of the things I've learned as a hospital administrator is that I'm a generalist, and I surround myself with specialists," he said. "I depend upon them and give them the latitude to use their expertise to do their role well. To surround yourself with good people is the lesson. You don't have to know everything, but you should build a good team around you."
As a director overseeing quality and patient safety departments at both Sentara RMH and Sentara Martha Jefferson Hospitals, Jessie also attests to the interpersonal work of managing multiple staffs. She starts each day of work with a house-wide safety huddle, gathering   key staff to provide updates on safety issues for the previous 24 hours, the current day and what is anticipated for the next 24 hours. "It's all about situational awareness. For instance, the flu has affected a lot of our day-to-day work lately."
Healthcare administration roles temporarily fluctuate based on community needs, but they have also changed drastically over time in more fundamental ways. Administrators aid the process of teaching students an ever-changing business. "Once textbooks on healthcare administration are published, they're old," Jessie laughed. McHone, too, has been surprised with how differently some of the material she teaches would be covered even three years prior, based on the rapid changes that occur in healthcare systems.
In addition to lectures updated with daily examples from the workplace, faculty inspire students to gain experience beyond the classroom. "I encourage them to volunteer and to seek out opportunities to work on projects when they do obtain employment," explained Jessie. "Entry-level positions might not have them working on performance improvement projects, so I tell them they should volunteer to work on those teams – even if it means working longer hours – to get that experience."
Administrators are also in a unique position to connect students with their colleagues in the Harrisonburg area. "I like being able to offer students opportunities they wouldn't otherwise get. Through teaching and my connections with the program, I was able to help place five interns this semester with friends of mine in the community," said McHone. She has been hosting interns for about 10 years since graduating.
The desire to support the future of healthcare administration drew Krauss, McHone and Jessie to pursue secondary careers in teaching. By taking on extra courses and connecting students with field opportunities, adjunct faculty sustain the quality and reputation of JMU's Health Services Administration program.  
Published: Monday, March 26, 2018
Last Updated: Monday, March 26, 2018