College of Visual and Performing Arts
Faculty Conductor Leads Wind Symphony to National Convention
---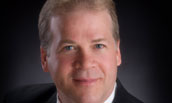 By Jen Kulju (M'04)
Stephen Bolstad moved from Minneapolis to northwestern Pennsylvania when he was in the first grade, where he went on to attend a high school that "had a really good band director." "From the time I was a sophomore in high school, I knew I was going into music."
Bolstad's path has led him "in one big loop around the country." He attended undergraduate school at Clarion University of Pennsylvania, where he earned a B.S. in music education. He then returned to his hometown high school (St. Marys Area High School in Saint Marys, Pennsylavania) to teach music. Three years later, he moved to Ithaca, New York to pursue a M.M. degree from Ithaca College. After graduation, he taught at Livingston University (now University of West Alabama) and University of Montevallo (also in Alabama) before moving to Texas to obtain his doctorate in conducting from the University of Texas at Austin. Upon graduation, he was offered a position as the Director of Bands at the University of Montana, where he stayed for 13 years.
Bolstad started as Director of Bands and Professor of Wind Conducting at JMU in 2007. He reveals he was drawn to the depth of student talent at JMU, the development of the D.M.A. program, and the fact that the Forbes Center "had been committed to and that ground was about to be broken."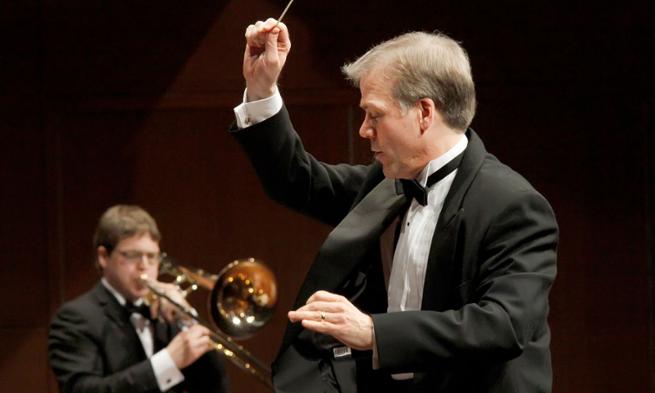 Bolstad, who conducts the Wind Symphony and Symphonic Band, says he loves the ensembles and the repertoire. "It is possible to play great repertoire because of the talented students at JMU." This year's Wind Symphony has around 50 players, including seven graduate students, which is more than any other year. The Symphonic Band has 55 players.
In 2011, the Wind Symphony was invited to perform at the Virginia Music Educators Association (VMEA) Conference in Norfolk and played an "amazing concert," according to Bolstad. "Playing at conferences allows us to share what we do with a larger and more widespread population."
The Wind Symphony was selected to play its first national-level concert at the 2015 National Conference of the College Band Directors National Association (CBDNA) in Nashville at the end of March. The convention represents the best university wind ensembles from around the country, and "is great exposure for JMU." "It is an honor that we were selected to perform," exclaims Bolstad. The Wind Symphony members will get a chance to practice their program at high schools in Lynchburg, Roanoke and Kingsport, Tennessee, before arriving in Nashville. Bolstad believes tours give students the opportunity to become more comfortable with what they're playing, helps to build camaraderie, and serves as a great recruiting tool.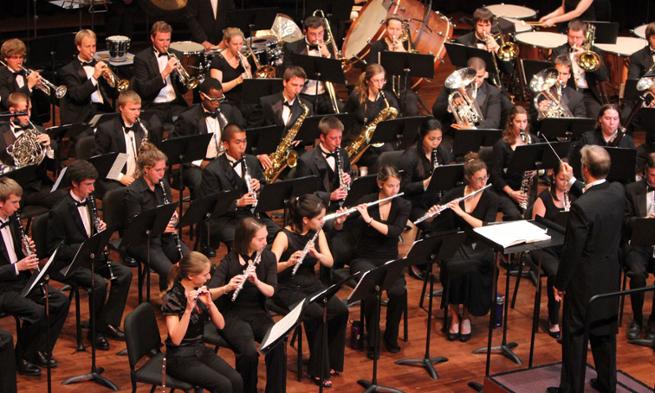 When Bolstad is not conducting one of the two ensembles or teaching classes, he enjoys guest conducting and adjudicating. He recently conducted the Virginia Band and Orchestra Directors Association (VBODA) District 12 Honor Band in Fairfax; he adjudicated the Florida State Band Contest last fall, and will do it again this year.
Bolstad also enjoys attending concerts and student recitals. "I think it's important to support my colleagues, as well as to support the students," declares Bolstad. To achieve the best out of students, Bolstad says he tries to find ways to "help them become their own best teachers"—a teaching philosophy that encourages problem solving and critical thinking at JMU and beyond.
Photos by JMU Photgraphy Services and Bob Adamek.
Published: Tuesday, July 25, 2017
Last Updated: Wednesday, August 9, 2017