College of Visual and Performing Arts
In the Spotlight ... Opera Spotlight, That Is
---
By Jen Kulju (M'04)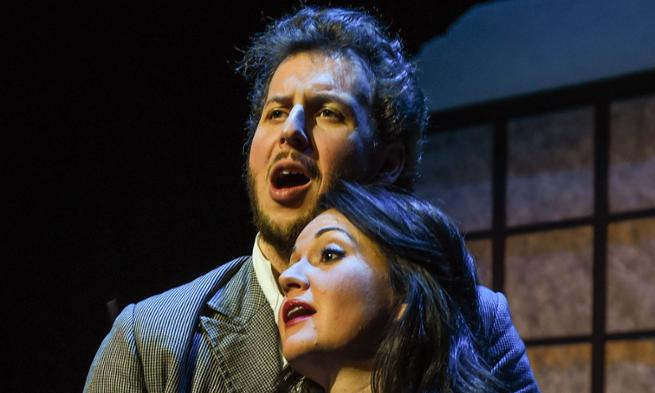 When Sebastian Haboczki ran into JMU voice professor Kevin McMillan while getting an oil change in London, Ontario, it was a conversation he could not ignore. Haboczki knew McMillan from his time at the University of Western Ontario (Western University), where he had recently earned his bachelor's and master's degrees in music.
In talking with McMillan, Haboczki brought up the idea of pursuing a Doctor of Musical Arts (D.M.A.) degree—and learned when auditions were at JMU. The interaction with McMillan sparked Haboczki to learn more about JMU online. "I saw the performing arts center and knew this was something I wanted to be a part of," says Haboczki.
Now a D.M.A. student studying with McMillan, Haboczki is preparing to sing in the Forbes Center's production of Opera Spotlight. The show features songs and scenes from the world's greatest operas, including Gilbert & Sullivan's Patience, which takes place in the Forbes Concert Hall in April. Haboczki is also planning for an hour-long, spring recital. The "All-Liszt" program consists of songs in French, Italian, German, and Hungarian, Haboczki's native language.
Fortunately, Haboczki's parents—his mom, a conductor, his dad, a cellist—"forced him to read in all the main languages" growing up. Such exposure has proved especially helpful to Haboczki's musical endeavors, which began when he was "a little boy."
Haboczki grew up playing the piano and served as Music Director at a church, where he played the organ, starting at age 14. He taught himself guitar in high school and played in "a lot of bands." He earned a scholarship in vocal performance to Western University, and made the decision to "study singing seriously" during his third year—a decision that would force him to give up his other major, astrophysics. "I wanted to do astrophysics because I loved space, but figured math would always be there."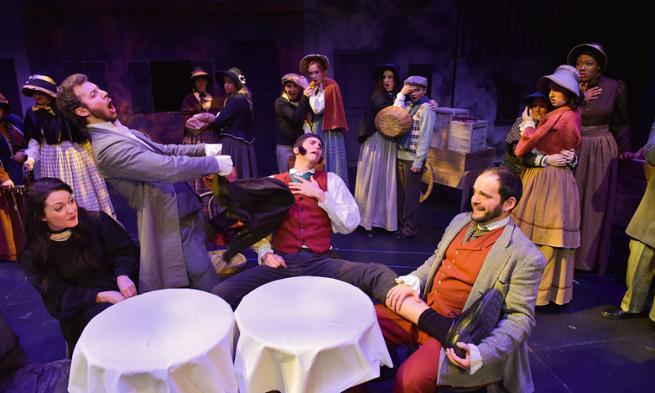 That decision has sent Haboczki on a path he could not have orchestrated himself. He sang the lead role (Rodolfo) in La Bohème at the Forbes Center in the fall, which he called "a really big sing, but a lot of fun." Haboczki has also performed in Rita (Pepe), A Midsummer Night's Dream (Lyzander), The Elixir of Love (Nemorino), Béatrice et Bénédict (Bénédict), The Marriage of Figaro (Basilio), Falstaff (Bardolfo), Die Fledermaus (Alfred) and La Traviata (Alfredo).
Haboczki has been offered the opportunity to perform this summer as Rinuccio in Puccino's Gianni Schicchi through Dr. Dorothy Maddison's program, the JMU German Opera Experience. Haboczki says he "has been to a lot of places in Europe before, but never Germany."
He has sung in summer festivals in Italy—and in Amsterdam, where he made his debut at the Concertgebouw. The "crazy and cool" experience gave Haboczki the chance to perform in an "absolutely stunning" venue while continuing to build his operatic resume.
Haboczki is still deciding on the direction of his D.M.A. and is open to all of the possibilities a budding career in singing could provide.
Published: Tuesday, July 25, 2017
Last Updated: Tuesday, April 17, 2018