College of Visual and Performing Arts
JMU Art Education Master's Student Carries on Tradition of "Art Nights"
---
By Jen Kulju (M'04)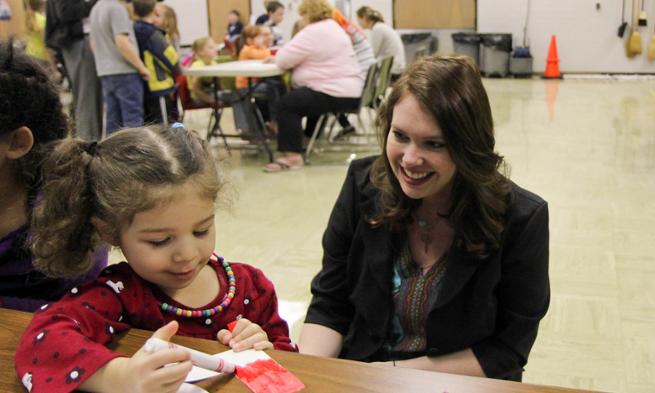 Sarah Brown (Clark) graduated from JMU in 2009 with a bachelor's degree in studio art and a licensure in art education. She worked for several years as an elementary art teacher before returning to her alma mater, where she earned a master's degree in art education in 2014. While at JMU, she facilitated "art nights," a partnership established in 2000 between JMU's art education program and local schools that benefits JMU art education students and children alike.
Children have the opportunity to "interact with JMU art education students in a positive way," says Martha Yankey, the art teacher at Elkton Elementary School and a JMU alum. "We're here to develop relationships," shares Brown. Anytime you can get children excited about creating things, it's worth it."
To read Kulju's full article, visit "Art education program partners with local schools"
Published: Tuesday, July 25, 2017
Last Updated: Wednesday, August 9, 2017