College of Visual and Performing Arts
2014-15 CVPA Madison Scholar Presents Retrospective of Work
---
By Jen Kulju (M'04)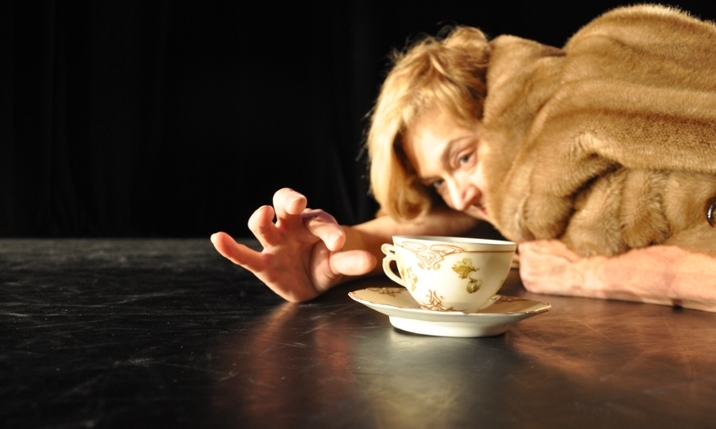 Cynthia Thompson, the 2014-15 CVPA Madison Scholar, presents Snapshots of a Dancing Life on Thursday, October 30 at 8 pm in the Earlynn J. Miller Dance Theatre. The presentation features performances by Cynthia Thompson, Kate Trammell and Wanchi, as well as dance majors Molly Dunlap, Emily Iannotti, Nicole Liguori, Molly Lowman, Tori Powell and Moira Ragen.
Thompson has been cultivating student choreography and performance as the director of the Contemporary Dance Ensemble (CDE) since 1984. Thompson "has been a fierce champion of student choreographers from the very beginning," declares Kate Trammell, friend, fellow faculty member and business partner of 30 years. "Her mentorship has been a nurturing, challenging force for countless young artists, and is a big part of why JMU is known for strong student work."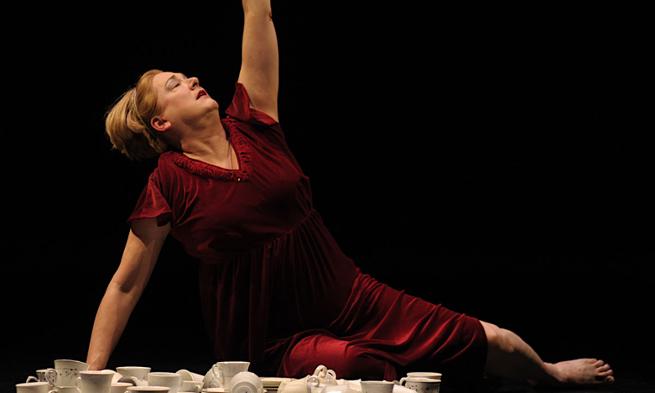 All dance majors in their sophomore through senior years are part of the CDE. According to Thompson, a huge part of the curriculum comes to rest in the CDE: improvisation, composition and technique classes. (Freshman dance majors are in the Associate Dance Ensemble; sophomores through seniors can try out for the Virginia Repertory Dance Company, which is geared toward students who think they may want to tour with a company.)
The CDE existed when Thompson came on board, as did a folk dance company. Trammell was "just starting Virginia Rep," shares Thompson, and she and Trammell both danced in the company with graduate and undergraduate students.
"Kate [Trammell] and I made a dance together the first week I was here," exclaims Thompson. That "immediate connection and passion for choreography and performing" led the two to start thompson & trammell dance foundation, inc. shortly thereafter. As part of that organization, Thompson and Trammell toured both nationally and internationally. That touring tapered off over the years to focus on family. Thompson is married to husband, George, and has a 16-year-old daughter, Haley.
Reflecting on her time as a professor and director, Thompson says the emphasis has always been on contemporary dance and that the number of dance majors—and therefore the number of members in the CDE—has fluctuated over the past three decades. "There were years when we had 20-25 majors, and years when we had 50," states Thompson. The current number of dance majors is between 70 and 75, with a trend upward in the last five years.   
Also increasing is the "level of technical prowess and performance," reveals Thompson. "The student choreography has gotten so much stronger, and we're able to bring in more well-known, sophisticated guest choreographers because our students are at a higher level.
Thompson has had the opportunity to hone her choreography skills by creating one or more dances every year for the CDE for the past 30 years. And while she says she is "still growing," Thompson believes her time with the ensemble has allowed her to really find her voice as a choreographer—and that voice "still has something to say." That's good news for students, faculty, guest artists and audiences alike!
Published: Tuesday, July 25, 2017
Last Updated: Wednesday, August 9, 2017