School of Art Design and Art History
Metal Shed CoLab Exhibition
at Christopher Newport University
---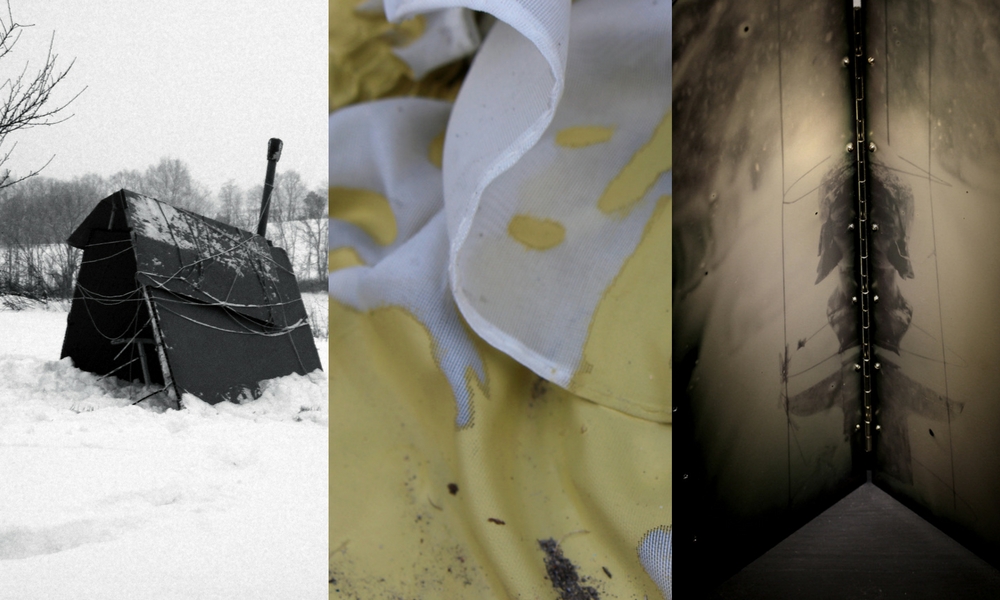 "THERE NEED NOT BE RELIC: 
New Work Inspired by the Book Housekeeping
from the Metal Shed CoLab"
WHEN:
November 14, 2016 - March 3, 2017
Hours: M-F 9:00am - 5:00pm 
WHERE:
Falk Gallery
Christopher Newport University
1 Avenue of the Arts
Newport News, VA 23606
(757) 594-7000

The Metal Shed CoLab is an on-going conversation between Dymph De Wild, Corinne Diop and Rebecca Silberman. The "Metal Shed" laboratory is an actual location in Harrisonburg, Virginia where artists and students daily exchange knowledge, skills, experience, ideas and stories.  


Dymph de Wild

Dymph de Wild, "Backyard Shelter,"
Archival inkjet on rice paper, 16" x 16", 2016

Last winter during a massive snow storm I built a shelter in my backyard. Enduring strong wind gusts and using only rope, cardboard and a left over metal piece of a previous project, I managed to erect the structure. After crawling through the opening at the entrance, I spent some time inside sitting on a snowy blanket. I could hear icy snow flakes hitting the cardboard leaving wet stains on the roof while rope was moving violently up and down. Total darkness would set in soon and it was only a matter of time before the top would collapse.
As in Marilynne Robinson's novel Housekeeping these feelings of transience and survival are ever present. One chapter talks about how the two girls Ruthie and Lucille, too scared to walk back through the dark woods, spent the night at the lake side in a self-built structure made from driftwood, stones, and fir limbs. With the pureness of the night, signs of comfort would make room for uncertainty, aloneness, stillness, susceptibility and for memory, later to be followed by an unmatched strength and openness for fresh thoughts and ideas. Contemplating and attaching new stories and meanings to surviving give opportunity for a spiritual richness.


Corinne Diop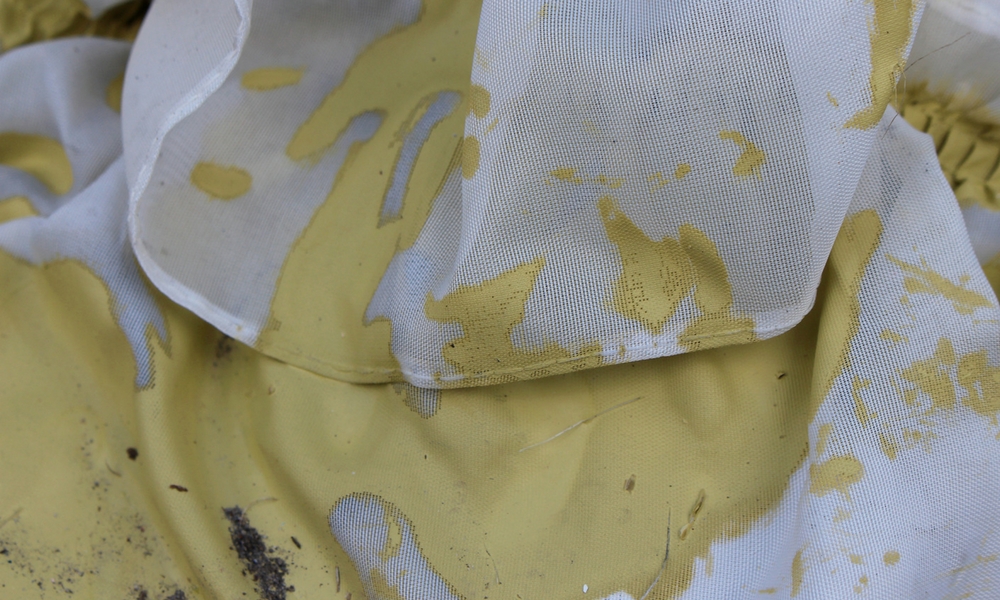 Corinne Diop, "Perhaps the first true summer of my life," 
Archival inkjet print on hot press paper, 38" x 28", 2016

Paint cans, many of them leftovers from houses I have lived in and holding colors I have intimately known, were packed along with old curtains, wallpaper fragments, twine and other ingredients in sharp edged boxes sealed with bright red duct tape and left outside. After months of sweltering sun, intense storms and soft rains and now snow, the boxes are collapsed, the duct tape is white and fragile, and the contents are spilling out.
As I read and re-read Marilynne Robinson's novel, Housekeeping, I contemplated the meaning of the boxes. They are about the transience of moving from one place to another and they are about the consistent transitioning of the contents from one place to the next. They are about objects that deteriorate and memories that flicker and they are about the safekeeping of objects and memories. They are about shelter, boxes as nests, submerged in the water and on dry ground, orderly and unkempt, striated and smooth, contained and released. The boxes are all of these, without opposition.


Rebecca Silberman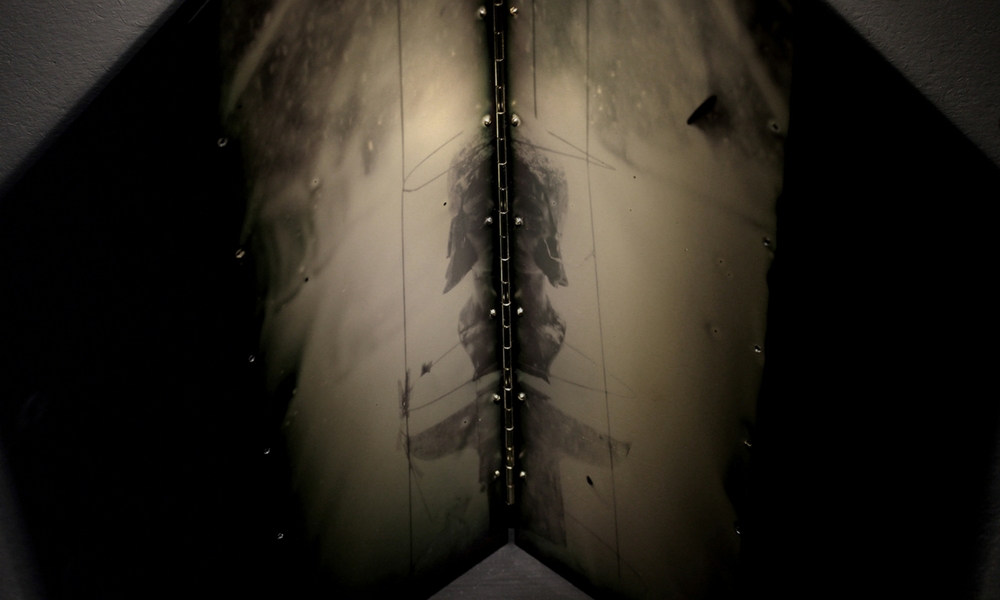 Rebecca Silberman, "Sarah in the Snow," 
Hinged tintype with gold leaf on stack of altered books, 12" x 24" x 8", 2016

"Then there is the matter of my mother's abandonment of me. Again, this is the common experience. They walk ahead of us, and walk too fast, and forget us, they are so lost in thoughts of their own and soon or late they disappear. The only mystery is that we expect it to be otherwise." Marilynne Robinson, Housekeeping.
My grandmother lived in a house she had built herself in Montgomery County, Maryland. Years before she died, I dreamt that my friend Martha painted "Ulysses" above the window in her winter studio. The last time I was in her house before it was torn down, a stack of books was piled in her otherwise empty studio. The book "Ulysses" by James Joyce was on the top of the pile. I had planned to go back and get the book (for some odd reason I did not pick it up then). In all these years, I never did make it back and the house is gone now, demolished only this past November.
The work for this exhibition is conceived of as an endless metal book represented in individual shrine or house-like passages. The depictions are of salvaged artifacts made by my grandmother, who worked as a sculptor her entire life. These life casts of her and her children (one of them my father) and the small studies from her studio serve as the traces, building a kind of  incomplete archive of her work and  home, her house not kept, as all houses are (not) eventually, but now lost.
Published: Wednesday, October 26, 2016
Last Updated: Thursday, January 4, 2018