Office of the Provost
Alum profile - Sevinj Iskandorova
---
By Alyse Lehrke, Strategic Leadership doctoral student at James Madison University.
Sevinj Iskandorova, from the Republic of Azerbaijan, was on a business trip in Virginia when she was delayed in Harrisonburg because of weather. It was football day, and everyone was wearing purple. With curiosity for the color and a ticket to the game, she set out to explore James Madison University and all it has to offer. It didn't take long for her to discover the beautiful buildings and friendly people; she also found the master's degree program in Adult Education and Human Resource Development (AHRD). With her background in education and her work in human resources, she saw the program as the perfect blend of her past experience and future goals. When the weather cleared, Sevinj traveled home, but she soon returned to complete her graduate studies at JMU.
As an international student, Sevinj encountered challenges coming to a new place with a different culture. It took time to build connections and develop new friendships. She remembers her first semester was particularly hard since she didn't know anyone yet. Plus, she needed to adjust to a very different classroom style than her previous studies.  At JMU her classes were more discussions than lectures, and there was constant focus on real-world projects. In spite of these initial challenges, Sevinj said her time at JMU "changed everything!"
Sevinj served as a graduate assistant while she completed the AHRD program.  She worked closely with faculty on projects that engaged her passion for teaching, research, and service. She described her graduate assistant role as a bridge that connected her to fellow students, her professors, and to the community. She worked hard and felt it was a privilege to learn and contribute in meaningful ways. She summarized her experience, saying, "If I am getting this education, I should give back to serve the community – to foster the development of our society. My academic experiences gave me tools to help people."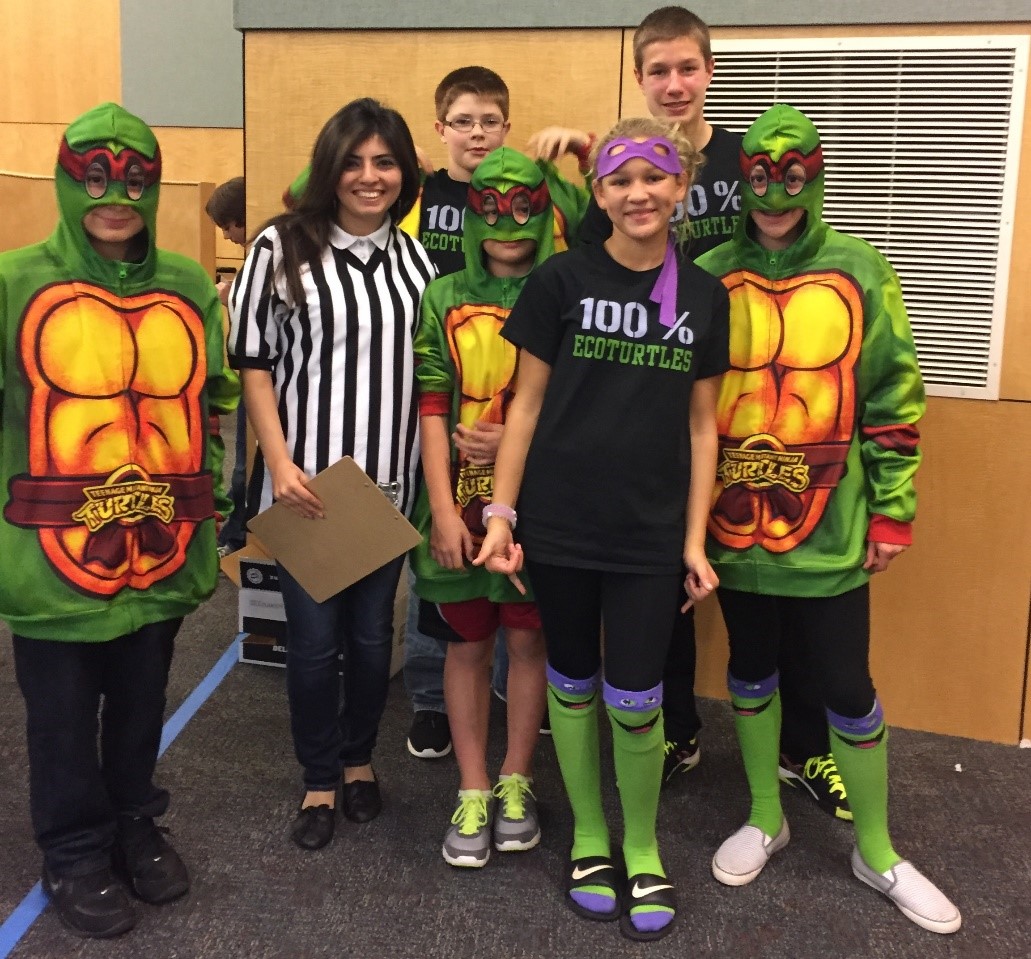 Sevinj says her program helped her develop a strong foundation in theory combined with practical knowledge of the best ways to provide training to adult learners.  While in graduate school she worked with professors on several research projects and her work was showcased during three conference presentations. In addition to these academic opportunities, Sevinj served as a referee for the FIRST LEGO League Championship Tournament at James Madison University and as a judge in the Virginia State Science and Engineering Fair at Virginia Military Institute. With a desire to be a role model, she felt especially honored when she was asked to represent JMU and her program at Grad Fairs.
The highlight of her academic achievements was receiving the Outstanding Thesis Award for her research project titled The Effect of Cross-cultural Differences on Team Performance within an Educational Setting. She said the award was unexpected but made her so proud of all she accomplished. She described her experiences, saying, "JMU is my second home now. With its beautiful campus and professors who truly care. I am proud to be part of this community of kind and unique people."
Sevinj continues to teach as an adjunct instructor for JMU and works with The Graduate School as a Graduate Recruitment Assistant. She also continues to collaborate with scholars at JMU and elsewhere to conduct research on cross-cultural learning experiences, Massive Open Online Course (MOOC), Learning Management Systems, E-Learning, and team performance. In the future, she hopes to pursue a doctorate and share her knowledge and passion with students as a professor.
Published: Friday, January 13, 2017
Last Updated: Wednesday, April 12, 2017