Office of the Provost
Collaborating across disciplines
---
By Karen Doss Bowman
For JMU professor Tom Dillon, one of the perks of teaching in the College of Business (CoB) is a collaborative culture that promotes interaction between colleagues from other academic disciplines. This environment often sparks conversations that allow professors to step outside their own field and broaden their perspectives.
"The greatest thing about being a professor at JMU is the opportunity to do collaborative work across academic disciplines," says Dillon, the PricewaterhouseCoopers–Dan Caputo Teaching Professor in Computer Information Systems (CIS). "In the College of Business, professors don't necessarily have offices next door to someone in their specific discipline. That leads to interesting conversations that often turn into opportunities for research across disciplines."
For many years, Dillon's office was next door to Daphyne Thomas, the Adolph Coors Business Professor of Finance and Business Law. They started having conversations about airport security changes since the Sept. 11, 2001, terrorist attacks. These discussions turned to musings about how procedures such as full-body scanning and pat-down body searches affect privacy rights granted to Americans through the Fourth Amendment of the U.S. Constitution.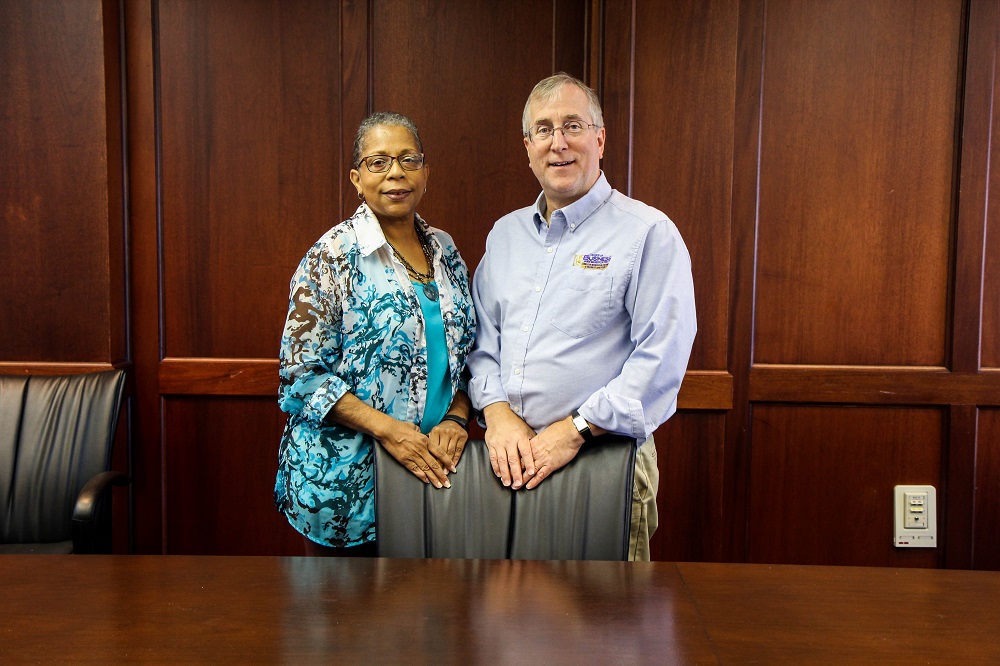 "When we worked next door to each other, we would often discuss issues of mutual interest--many of which could be interesting for classroom or research projects," Dillon says.
Dillon and Thomas began researching the issues, and they involved their students in designing the survey instrument, collecting data and analyzing results. This work resulted in two papers on the acceptance of airline security procedures that were published in the Journal of Transportation Security. The latest article, "Airport Body Scanning: Will the American Public Finally Accept?" was referenced in an article published by Wired Magazine on the 15th anniversary of the terrorist attacks. Dillon also was quoted in the article, which can be found online at https://www.wired.com/2016/09/technological-legacy-september-11-2001.   
A Pittsburgh native, Dillon was a first generation college student. Two of his three brothers--all of whom are college-educated--work in higher education administration, making for lively conversations when the family gathers for holidays and other occasions. As an undergraduate student at Shippensburg University in the early 1980s, Dillon recalls unboxing and helping to set up the university's first microcomputers while working on campus. That led to him landing a job running the first computer lab and then teaching classes in microcomputers. He has known since he was a college student that he wanted to be a professor.
"I'm probably one of the only people you'll meet at JMU who decided in the middle of my undergraduate years to become a college professor," says Dillon, who enjoys playing tennis with his wife Laura. "I'm enjoying life because I trained to teach computer information systems from my undergraduate years through my doctoral program, and now I'm doing what I love. I've greatly enjoyed it."
Dillon teaches mostly seniors, and he enjoys the opportunity to work with students during their final year at JMU. He finds it rewarding to help them prepare for success in their careers.
"When the College of Business began using the tagline, 'Preparing to make the difference,' I felt that was fitting because it's really what we've always been doing," Dillon says. "The CIS program and the College of Business are preparing students to make that difference in both their professional and personal lives after graduating. I've greatly enjoyed being part of that."
Published: Tuesday, October 18, 2016
Last Updated: Thursday, January 4, 2018