Nation and World
Madagascar from a JMU perspective
---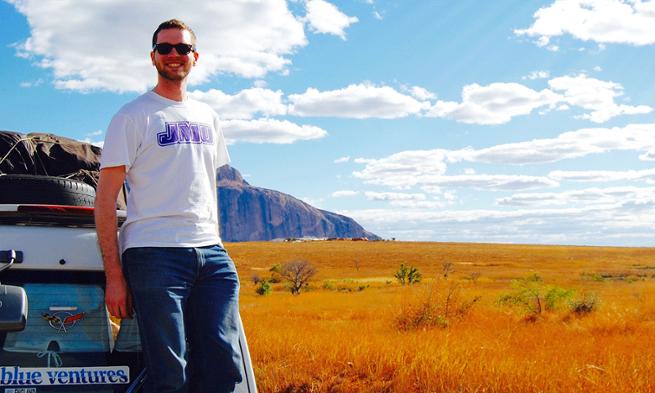 Halfway around the world in Madagascar, my Madison Experience still had an impact
By Sean Michael Francis ('11)
From Winter 2016 Madison.
Four years since graduation, JMU is still impacting my life.
My Madison Experience included participation in the Undergraduate Research in Biology and Mathematics program. As part of my interdisciplinary research funded by a National Science Foundation grant in conjunction with Duke University, I studied sifaka lemurs—my first exposure to Madagascar. Thanks to JMU professors Roshna Wunderlich and Anthony Tongen, I learned to become an efficient and motivated researcher. I also had the opportunity to study with professor Stephen Leslie. During his class Geology and Ecology of the Bahamas, we examined fossilized patch reefs and extant ecosystems to infer how San Salvador Island has changed over time. This class was the catalyst for my interest in scuba diving, as we had to frequently snorkel through many parts of the island. Students from a variety of majors—geology, education, psychology, business, even dance—participated and each brought a unique perspective to the lectures and the overall expedition.
The Bluestone mindset of pursuing your passion stayed with me, and I have continued to seek opportunities in conservation and marine biology.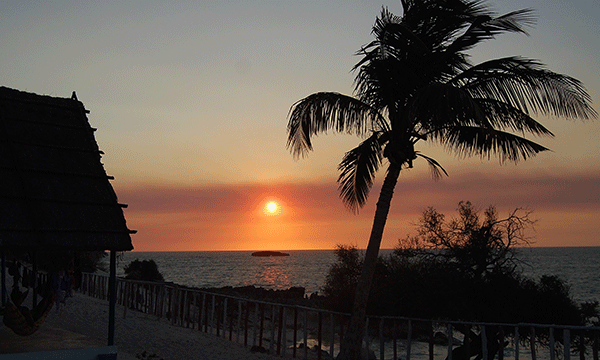 My search led me to Blue Ventures, an ecotourism program, which includes two months on the island of Madagascar. Volunteers spend the majority of their time living in Andavadoaka, an isolated village of the Vezo tribe, "the people who fish." The program immerses volunteers in the culture and language of the village. Free time includes teaching English to villagers, collecting weather data, updating identified species logs, cleaning and storing dive equipment, and treating slightly salty drinking water. I have JMU to thank for helping me cultivate the discipline that allowed me to adapt to the austerity of the program.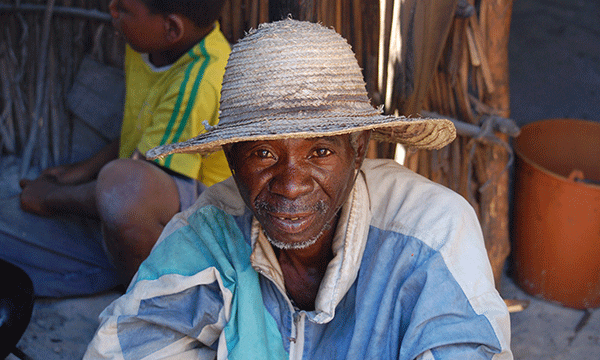 In Andavadoaka, every face that I saw greeted me with a smile and the welcome: "Salama!" Patrick, a strong young man with a great singing voice, had spent most of his life as a fisherman. After joining Blue Ventures he became a certified dive master and an outspoken supporter of conservation. Romain, a Blue Ventures employee and the night guard for the premises, was my English/Malagasy language partner. As we taught one another our respective languages, I learned that less than a year ago he only knew two words in English. By the time I met him he was comfortably reading and comprehending introductory books. Then there was Paposi, a young girl who, like clockwork, was sitting near our dock waiting to sell fried pastries to hungry volunteers after a long day of diving. She mentally ran a tally of what was owed, applying her mathematics lessons from school. I was often surprised at the 12-year-old's sharp wit.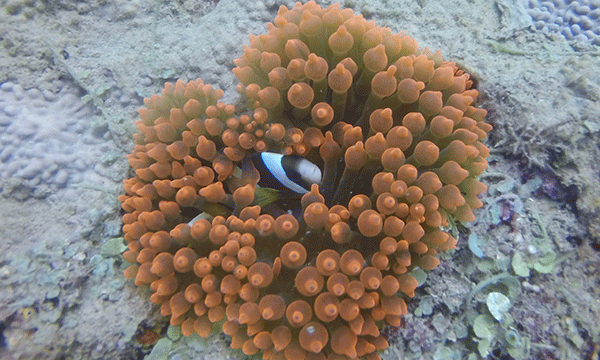 The Vezo diet primarily consists of fish and marine invertebrate. Many sail their pirogues, small fishing boats, over five kilometers from shore in search of food. It is a hard life. An increased global demand for seafood has put pressure on the Vezo to remove more sea life, depleting their resources faster than they can be replenished. Blue Ventures works to bring awareness to the dwindling stock and proffer corrective action. Now, farming alternative income sources, such as seaweed and sea cucumber, has helped to lighten the pressure exerted on fish populations and provides a marketable, more reliable source of international revenue. The Vezo are growing more independent, handling the responsibility of running and maintaining the reserves.
'My years at JMU made me a better person.'
While immersing myself in the culture of the Vezo, I collaborated with other Blue Ventures volunteers. The program attracts a full spectrum of people: medical doctors, scientists, gap-year students, vacationers, and photographers, among others. The ages of the volunteers in my group ranged from 17 to 56; however, I heard that the oldest volunteer was over 70. Most come from Europe, Asia and Africa. It was the first time, as the only American in the group, I felt like an outsider. Fortunately, JMU had taught me to approach new environments with an open mind.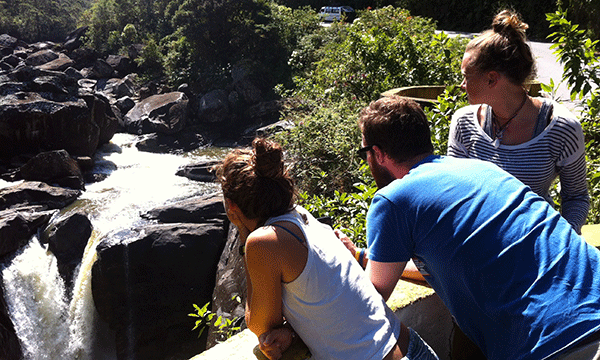 My travels came to fruition because JMU instilled in me a desire to explore, learn and broaden my horizons. Researching sifaka lemurs introduced me to the beautiful world of Madagascar and its rich landscape. A hands-on class studying the Bahamas ingrained a greater appreciation for the ocean and catalyzed my interest in conservation. Becoming more open and receptive to others expanded my worldview and bestowed upon my life a sense of richness and depth. All of these life-changing events shaped me into the man who can dive into the ocean at six in the morning near an island half a world away from home. I may have been scared of what could go wrong, but I was excited to experience what would go right. My years at JMU made me a better person, and for that I will be forever grateful, or as the Malagasy say "Misaotra Bevata."
Published: Sunday, November 15, 2015
Last Updated: Wednesday, November 29, 2017