Arts and Culture
Forbes Center announces 2015-2016 season lineup
---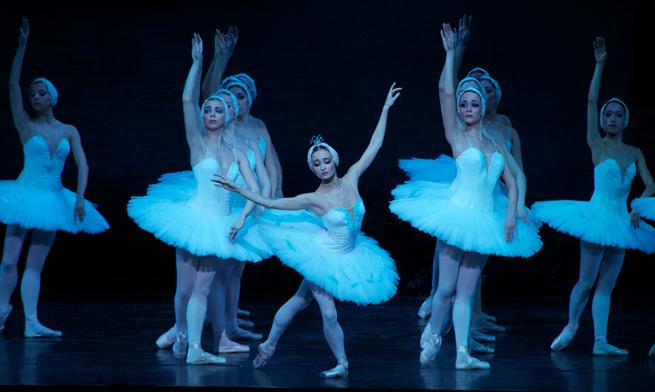 SUMMARY: The Forbes Center for the Performing Arts at James Madison University has announced the schedule for the 2015-2016 season that features performances by Grammy-winning musicians, world-renowned guest artists, and award-winning JMU theatre, dance and music students and faculty.
---
Highlighting the season are performances by Grammy Award-winning musicians Chick Corea (jazz piano) and Béla Fleck (banjo); Chicago's legendary sketch and improv comedy theatre, The Second City, in its irresistible new show, Fully Loaded; and Moscow Festival Ballet's in the enduring classic Swan Lake.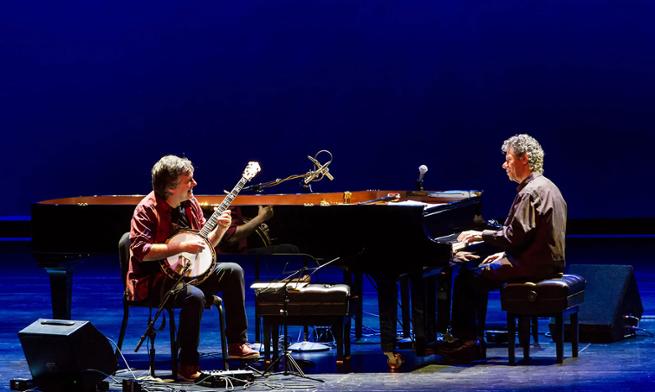 Season offerings go on sale to the general public on Friday, June 26. Tickets will be available at www.jmuforbescenter.com or at the Forbes Center Box Office in person or by phone at (540) 568-7000.
Other notable performances include MR. JOY, a solo tour de force featuring Obie Award-winning actor, singer and writer, Daniel Beaty; Aquila Theatre's witty production of The Adventures of Sherlock Holmes; Danú, who combines traditional Celtic instruments and breathtaking vocals to perform a St. Patrick's Day celebration featuring JMU's Madison Singers; Julie Fowlis, a Gaelic folk singer and multi-instrumentalist who was featured in PIXAR's animated film, Brave; and Tenebrae, one of the world's most outstanding vocal performance groups.
Featured shows also include singers from the Metropolitan Opera Rising Stars Concert Series; Cory Band, the world's top brass band ensemble; the electrifying, genre-crossing musical trio, Time for Three; a mischievous retelling of Shakespeare's Nearly Lear featuring solo performer Susanna Hamnett; the world-renowned Sonos Handbell Ensemble; The Very Hungry Caterpillar and Other Eric Carle Favorites by Mermaid Theatre of Nova Scotia; and Theatergroep Kwatta's lighthearted and inspirational production of Love That Dog.
Susanna Hamnett in Nearly Lear, Sonos Handbell Ensemble, The Very Hungry Caterpillar and Other Eric Carle Favorites, Love That Dog and Forbes Fat Tuesday are new "Forbes Family Fun" events this season; Holidayfest and Sing Out! return to the lineup. Forbes Family Fan events are geared toward young audiences and their families, and this year's series is sponsored by Union Bank & Trust.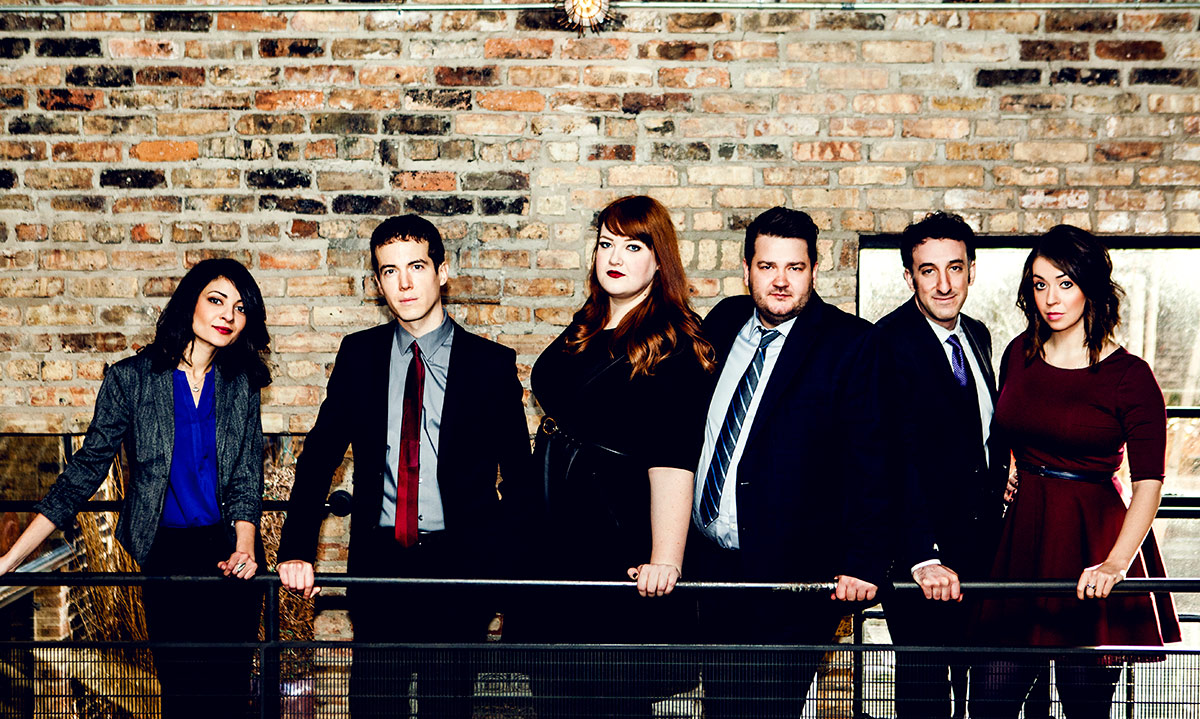 The season opens September 11-12 with Eisenhower Dance headlining the New Dance Festival. The festival also features dance faculty members Ryan Corriston, Suzanne Miller-Corso, Shane O'Hara and Kate Trammell. Trammell will perform a humorous solo by famed New York choreographer Claire Porter.
Other dance events include Dancescapes featuring JMU's Virginia Repertory Dance Company and New Voices in Dance featuring JMU's Contemporary Dance Ensemble.
The three-day Contemporary Music Festival features music by Virginia Sinfonietta and guest composer Stephen Hartke, winner of the 2013 Grammy Award for Best Contemporary Classical Composition. Dr. Sonya Baker, opera singer and associate dean of JMU's College of Visual and Performing Arts, will present a retrospective of Marian Anderson's 1939 Easter Concert in For Thee We Sing. The season also includes Bitches Brew – A Tribute to Miles Davis and Fusion Jazz with Robert Jospé and the Inner Rhythm Sextet, featuring music faculty member Bob Hallahan and JMU alum Butch Taylor (formerly with the Dave Matthews Band.) Another highlight is the fifth annual Jazz 4 Justice, a concert in cooperation with Virginia State Bar's Diversity Conference benefitting Blue Ridge Legal Services Inc. and JMU School of Music scholarships.
The JMU Opera Theater will perform Rossini's romantic comedy, The Barber of Seville, in the fall, as well as Opera and the Silver Screen: Classy Tunes from Classic Cinema and Franz Lehár's The Merry Widow in the spring.
The School of Theatre and Dance presents Anton in Show Business, a comedy by Jane Martin; the enchanting Śakuntalā and the Ring of Recognition by Kalidasa; The Wild Party, winner of the Outer Critics Circle Award for Outstanding Off-Broadway Musical and Drama Desk Award for Outstanding Music; Pretty Theft by Adam Symkowicz; and the unique musical showcase, First Lady Suite, by Michael John LaChiusa.
Contact Jen Kulju, public relations coordinator at the Forbes Center, at (540) 568-4394 or kuljuja@jmu.edu for further information.
Published: Thursday, June 25, 2015
Last Updated: Wednesday, November 29, 2017