Nation and World
Fulbright award takes JMU grad to Mexico
---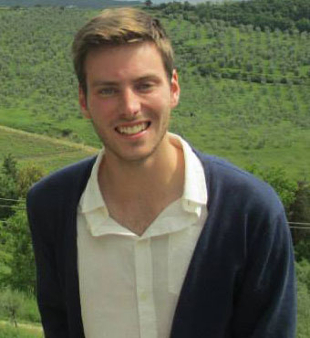 James D. Brady, a May graduate of James Madison University, was selected to receive a Fulbright U.S. Student Program grant to teach in Mexico during the 2015-16 academic year.
Brady, who majored in history and minored in Spanish while a student at JMU, was awarded the English teaching assistantship in early May, according to the U.S. Department of State and the J. William Fulbright Foreign Scholarship Board.
The Vienna, Virginia, resident is one of over 1,900 U.S. citizens who will travel abroad during the upcoming academic year through the student program. Brady, who will teach from September through May 2016, is awaiting word on his exact location in Mexico.
"I want to inspire students to use their foreign language skills to facilitate cross-cultural understanding and cooperation throughout their lives," Brady said. "I want to help students use their English-language education as a gateway to new opportunities."
A member of the honor societies of Phi Beta Kappa, Phi Kappa Phi and Golden Key, Brady was a highly involved student in campus and community organizations and activities. He traveled to Florence as a member of the JMU Honors Program and served as an Orientation Peer Advisor, First Year Orientation Guide, Student Ambassador and a volunteer at the LGBT and Ally Education Program.
Beyond JMU, Brady volunteered as an English teaching assistant at Skyline Literacy, a nonprofit organization in Harrisonburg, Virginia, that provides instruction for adults in literacy, English and citizenship.
"As I help students and host community members learn about the United States," Brady said, "I hope to increase my understanding of and appreciation for the culture of Mexico."
# # #
June 4, 2015
Published: Thursday, June 4, 2015
Last Updated: Wednesday, November 29, 2017