Arts and Culture
JMU student journalists learn multimedia storytelling
---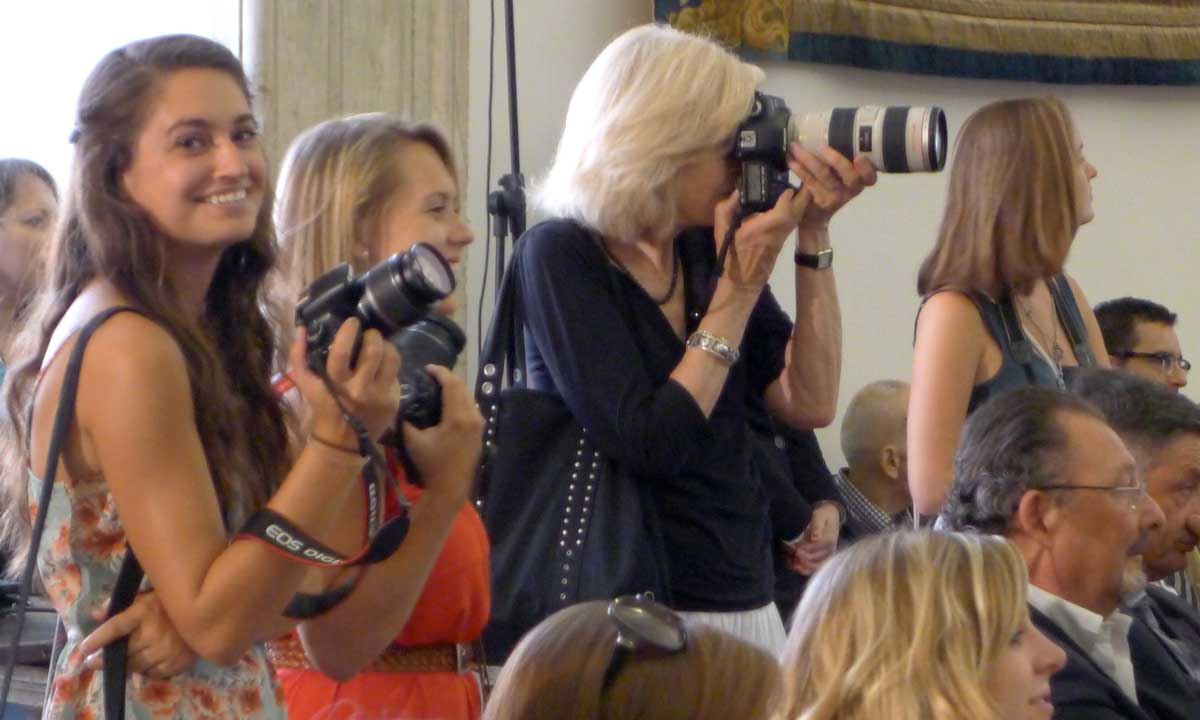 It was a chance to be coached by those with experience, including two Pulitzer Prize-winning journalists.

In June, JMU student journalists were among 40 students from around the world honing their writing, photojournalism and online video skills while documenting the people and places of Urbino and the Marche Region of Italy. Urbino Project 2012 taught students the craft of compelling storytelling using words and images, and the intricacies of navigating a foreign culture.

A story by JMU's Laura Weeks, an editor for The Breeze, was voted one of the top six stories done in Urbino.
"She did a fascinating story on how Italian youth, surrounded by great natural beauty, history and Renaissance masterpieces, have a passion for all things American," says Steven Anderson, professor of converged media and the director of JMU's School of Media Arts and Design. "Laura's photography was judged the very best among her peers, as judged by a panel of three professional photography instructors, including one with a Pulitzer prize (Dennis Chamberlin) and another who is a former Washington Post and White House photographer (Susan Biddle)," he says.

Learn more:
"Italian students yearn for a life in the U.S." by Laura Weeks
Urbino Project 2012, Multimedia Journalism in Italy
Published: Thursday, June 28, 2012
Last Updated: Thursday, October 20, 2016