Being the Change
CAA Champions!
---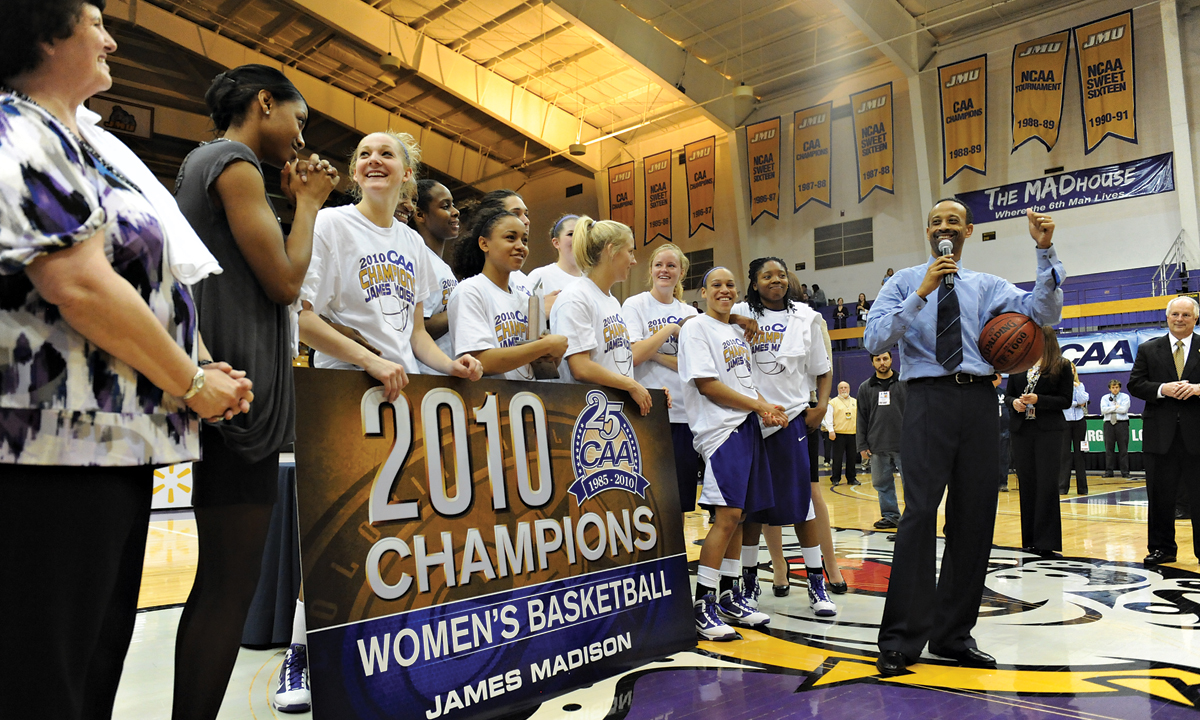 By Michelle Hite ('88)

The 2009-10 JMU women's basketball team overcame more than longtime CAA rival Old Dominion University to win the 2010 CAA Championship - they overcame personal illness; having sole senior, Sarah Williams; and more than a decade of "oh-so-close" moments and second places. The last time the women took the CAA title was 1989 under coach Sheila Moorman.It rolls like honey off the tongues of Dukes in the JMU Nation, and it's been 20 years in the making.
Junior guard Dawn Evans, who won the 2010 CAA Tournament Most Outstanding Player trophy, has also been selected as a finalist for the Women's Basketball Coaches Association State Farm All-America Team.
Evans averaged 24.6 points and 4.6 assists a game while helping lead the Dukes to the CAA Championship and an NCAA Tournament berth.
Though the team's NCAA dance was short-lived, thanks to Temple University, the JMU Nation's excitement remains. And Evans' accolades continue to roll in: She is among the candidates for the three major national player-of-the-year awards — the Wade Trophy, the Wooden Award and the Naismith Trophy.
Published: Thursday, April 1, 2010
Last Updated: Monday, February 26, 2018