Associate Professor, Coordinator of Brass and Percussion Area
Instructor, Trumpet
Dr. Christine Ennis Carrillo is a Conn-Selmer trumpet artist and music educator. She has performed with a wide variety of ensembles including the New Orchestra of Washington, Shenandoah Valley Bach Festival, Ash Lawn Opera, Opera on the James, Madison Brass Quintet, and Audio Inversions Contemporary Music Ensemble, as well as performances at Carnegie Hall, The Kennedy Center for the Performing Arts and the City Recital Hall Angel Place in Sydney, Australia. 
Dr. Carrillo's primary research is on Gender Role Identity in Music as well as Giuseppe Torelli and the development of his thirty-three Sonata con tromba.  She has given lectures at the International Trumpet Guild Conference in Sidney, Australia, the Hawaii International Conference on the Arts and Humanities in Honolulu, Hawaii, the Content Teaching Academy in Harrisonburg, VA, the Tau Beta Sigma Northeast District Convention in Harrisonburg, VA, The University of Texas at Austin and the Texas Music Educators Association Convention in San Antonio Texas.
Dr. Carrillo holds a Doctor of Musical Arts and Master of Music from The University of Texas at Austin, and dual Bachelor of Music degrees in Music Education and Trumpet Performance from the University of Illinois at Urbana-Champaign.  Her trumpet teachers include Ray Sasaki of the Saint Louis Brass Quintet, Ronald Romm formerly of the Canadian Brass, and Dr. Michael Ewald.
Dr. Christine Ennis Carrillo is also the Director of Instrumental Music at Bridgewater College in Bridgewater, Virginia.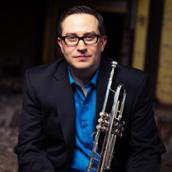 Chris Carrillo, Trumpet
Associate Professor, Brass/Percussion Area Coordinator
carrilcj@jmu.edu
Contact Information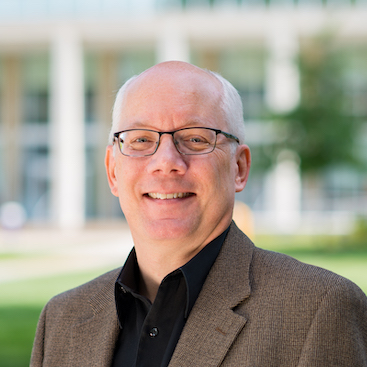 Kevin J. Stees, Tuba and Euphonium
Professor, Conductor of the JMU Brass Band
steeskj@jmu.edu
Contact Information