Purples
Dark Purple #450084: for titles, background color, linked text, buttons
Purple #B599CE: use for icons, graphic elements
Light Purple #DACCE6: use for graphic elements, background color

Golds
Dark Gold #AD9C65: use for titles and graphic elements
Gold #CBB677: graphic elements
Light Gold #F4EFE1: background color



Secondary colors
Dark Green #F791C 
Green #ADCC23 
Light Green #DEEBA7 
Dark blue #3C738B 
Green #5498B6 
Light Green #D2EBF5 

Accent colors
Red #a4232B
Yellow #FFBD00
The overall ratio of color on a page should be about:
60% White space and grey
30% Brand Colors
10% Secondary Colors
Red and Yellow are accents and their per - centage must be less than all other colors on the page.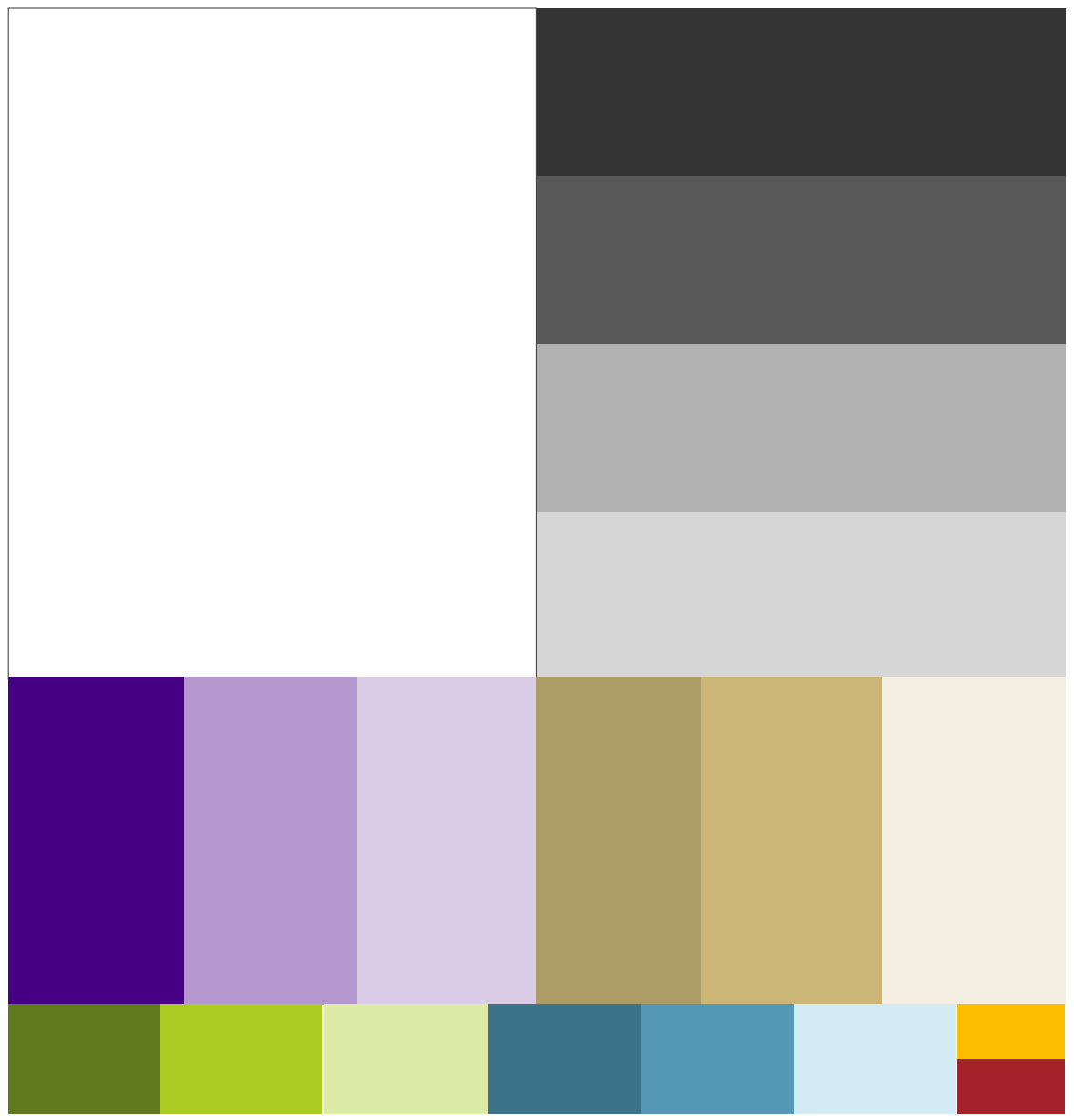 Text and backgound color combinations.
These combinations are approved, do not use combinations that are not shown here because of contrast issues and legibility.
Background colors with text color #33333
Background colors with text color #450085
Background colors with text color #FFFFFF
Background colors with text color #595959
Text colors on background color white (#FFFFFF)
Background colors with text color #CBB677
H2 & H3 only: background colors with text color #FFFFFF
H2 & H3 only: text colors on background color white (#FFFFFF)