Admissions visuals advance the story and get viewers to turn the page, keep scrolling or watch until the end. Visuals should convey feelings of boldness, curiosity, intelligence and playfulness. Photography, graphic design and video choices should portray the university genuinely. We are a community of interactive, smart, caring individuals where the unexpected occurs.
Admissions typography
Primary
District and Stymie are the primary typefaces in print materials for student recruitment. Stymie Medium is the preferred weight of Stymie and is especially good for pull quotes and headlines. District Light is preferred for body copy.
On the web the comparable typefaces are Arial and Arvo. In email, Arial only is used as a live font. Arvo is OK within image files.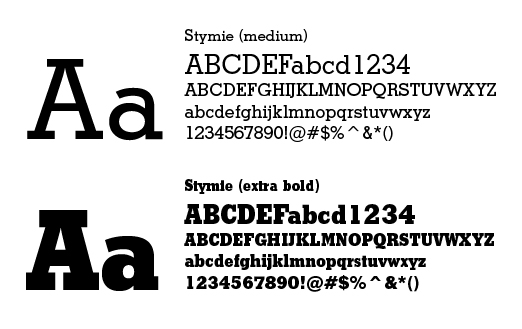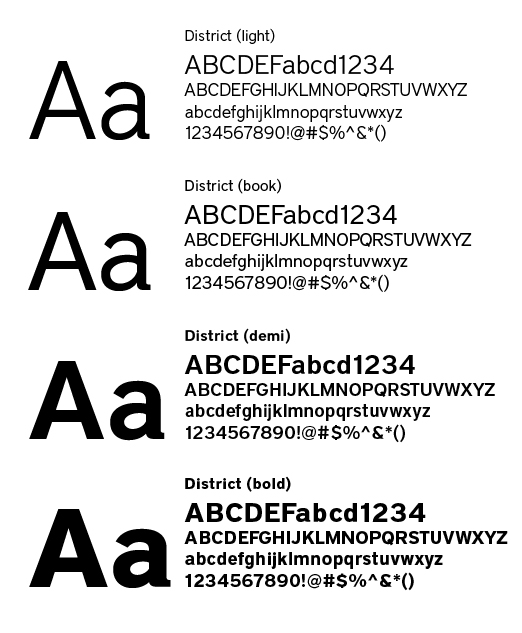 Secondary
Special stories and features may use other tastefully selected typefaces.
Primary
Photojournalistic style, candid, realistic
a mix of primarily students, faculty and campus shots
avoid overly posed and staged
ethnic diversity should be portrayed naturally whenever possible
in general, images that feel like commercial stock photography should be avoided
Secondary
Portraits of students and faculty used in telling their specific personal stories should be descriptive of what their interests and programs of study are.
They should be artfully designed and tell a story.
Textures
Close-up details and architectural features of our campus buildings and grounds and other elements of campus life can be used to help create mood, add color and provide visual experience to what life at JMU is like.
Photo grid
An informal grid of rectangular shapes provides many windows for images, text and color patterns. These are generally separated by white margins. Careful attention should be paid to the composition and proximity of subjects in photos to create eye flow and consistency throughout.
Fields of color
When fields of color are used, a subtle inner shadow is helpful to create depth and visual interest.
Textures as color
Subtle textures in field of colors are also acceptable. 
Drop shadows
Avoid them if possible. If drop shadows are used, they should be of shallow depth and light in opacity.
Web
When additional items of interest are desired, a deck with circle icons can be added: