Our Unique Home in the Shenandoah Valley
Mountains, farmland, the wide sky full of stars are what make the Shenandoah Valley, and JMU's home in it, so unique and so beautiful.  Only two hours from Washington, D.C., JMU's 675-acre campus is situated in the city of Harrisonburg, Va., a safe, friendly community with a diverse population of approximately 42,000. Getting here is a cinch with airports within driving distance and plenty of transportation options to get you home and back to school.
We have four distinct seasons with average temperatures ranging from 33F (0 C) in January to 82F (27 C) in July. Snow in the winter and sunshine in the summer mean we have a little of everything. There are ski slopes, trails for biking, rivers for fishing, forests for camping — on any given evening you can choose between home-cooked southern-fried chicken, an edgy coffee shop, live music in a bar or ethnic cuisine.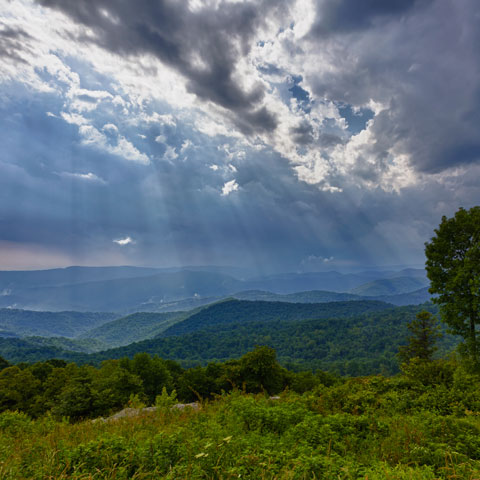 Explore Harrisonburg
What's cool in and around the 'Burg?
The great outdoors, sports and recreation, a piece of history, high art and plenty of fun destinations downtown andaround Harrisonburg — it's all here.
While you're arranging your schedule, be sure to save plenty of time for your visit to James Madison University. The heart of our institution is our students — more than 17,000 strong. Sporting purple and gold most days, they drive the activity of our vibrant campus.
Visitors are always welcome at JMU!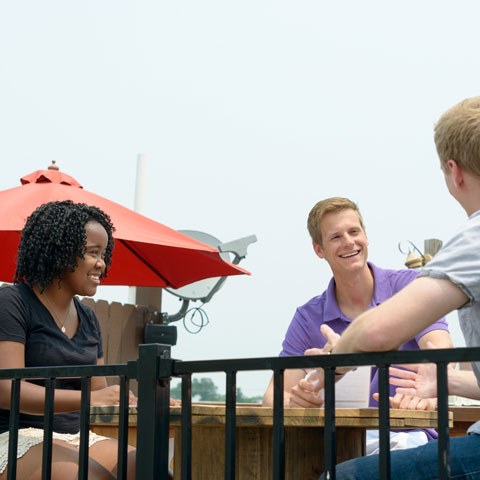 Catch the Dukes' Top Ten!