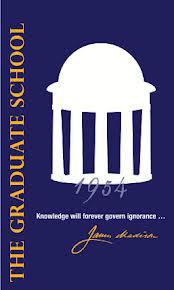 Presentations: 9:30 a.m. – 12:15 p.m. in Madison Union 306
Session 1:  9:30 - 10:45 a.m.
Aaron J. Myers, "An Item Response Tree Model for Validating Rubric Scoring Processes"
Beth Perkins, "Remain Calm, This is Only a Test: Emotional Reactions During Testing and Their Relation to Performance"
Zachary Yorio, "Data Analysis of a Cyber-Physical Public Transit Monitoring System"
Jennifer K. Morgan, "The Impact of Project Management Organizations on Community Based Organizations"
Session 2:  11:00 a.m. -12:15 p.m.
Derek Sauder, "Applying a Multiple Comparison Control to IRT Item-fit Testing"
Cole Bradley, "Security Analysis of an IoT System Used for Indoor Localization in Healthcare Facilities"
Paulius Satkus, "Beyond Test-Taking Motivation: Examining Students' Emotional Reactions During Low-Stakes Tests"
Jeron S. Baker, "It's All About the Rage: Determinants of Rage Giving"
Break for Lunch: 12:15 – 1:30 p.m.
The JMU campus and downtown Harrisonburg offer several flavorful lunch options!
Poster Session: 1:30 – 3:00 p.m. in Madison Union 256
Ellen Penn Berry, "Personal Trainers and Body Image"
Eric Thomas Busche, "Impacts of Giving Circles on Participants"
Kayce Croy, "Diversity Matters: As Told by AHRD Alumni"
Jessica Fornieri, "Iron Status in Relation to (H10WB) Well-Being Questionnaire Scores in Female Division I Collegiate Athletes"
Lauren Fry and Daniel Wolfe, "Comparison of the Rowland Universal Dementia Assessment Scale and Mini-Mental State Examination for Dementia Detection"
David Harrison, "The McKenzie Method and Treatment of Low Back Pain"
Chelsea Jones, "How Permanent are Permanent Representatives? What difference might variation in permanence make?"
Melissa McCann, "Vowel-Pitch Matching, From Santa to Kundry" 
Kyle McCarrell, "Factors within the Community College Survey of Student Engagement" 
Andrew D. Miller, "Unemployed and Turking: Is Amazon Mechanical Turk a Viable Source for Unemployment Research?"
Emily Murray, "The Effect of Soil Type, Liming, and Mycorrhizal Inoculum on American Ginseng (Panax quinquefolius)" 
Danika Pfeiffer, "Interprofessional Practice in Schools: A Survey of Speech-Language Pathologists"
Jeffrey Roy, "Effects of Equine Assisted Activity on Children and Adolescents with Autism Spectrum Disorder"
Matt Tieszen, "Vitamin C in the Treatment of Septic Shock"
Truong Vu, "The Impact of Income and Education to the Perception of Democracy in Vietnam"
Stacey Waldron, "Effect of NPO Status on Aspiration Risk in Pediatric Patients Undergoing Procedural Sedation"
Awards Reception: 5:00 – 6:00 p.m. in Madison Union 256
Please come celebrate the accomplishments of our graduate students and show your support for their hard work. The reception features President Jonathan Alger and Provost Heather Coltman as guest speakers. Light refreshments will be served.