You are in the main content
The first academic center in the nation devoted to African American poetry
We cultivate, honor, and promote the diverse voices of African American poets by making the genre accessible to a wide audience and collaborating with educational and cultural institutions, literary organizations, and artists. A department of James Madison University in Harrisonburg, Virginia, the Furious Flower Poetry Center is committed to being a resource to both the campus and the nation through education, research, and publishing. We fulfill our mission by
hosting visiting poets for readings at JMU and nearby venues;
sponsoring workshops for emerging poets;
holding an annual poetry camp for rising third to eighth graders;
producing texts, videos, DVDs and other materials on African American poetry; and
gathering poets and scholars for panels, seminars, and conferences.
How your donation can help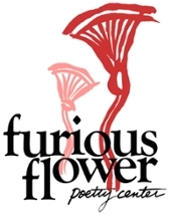 When you make a tax-deductible contribution to the Furious Flower Fund, you help us study, spotlight, and celebrate African American poets and poetry. Since the Furious Flower Poetry Center was founded in 1999 (and became an academic center at JMU in 2005), we have helped to advance the genre with three books; five video anthologies; an annual reading and lecture series; eleven consecutive inspirational poetry camps for more than 600 children; two national poetry summits; three legacy seminars honoring Lucille Clifton, Sonia Sanchez, and Toni Morrison; symphonic concerts featuring Bernice Johnson Reagon, Nikki Giovanni, Jayne Cortez and Margaret Walker; and three decade-defining conferences.
Please consider your role in supporting our programming:
$100-$199, Foundation Member
$200-$499, Director's Circle  
$500-$999, Furious Flower Advocate
$1,000-$2,499, Furious Flower Laureate
$3,000-$4,999, Furious Flower Visionary
$5,000 or more, Sustaining Member
If you're as passionate about poetry as we are and want to talk with us about making a major contribution, please contact us to discuss your gift.