Advancing African American poetry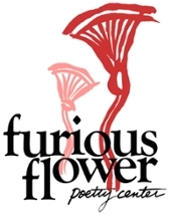 Our mission is to cultivate, honor, and promote the diverse voices of African American poets by making the genre accessible to a wide audience and collaborating with educational and cultural institutions, literary organizations, and artists. A department of James Madison University in Harrisonburg, Virginia, the Furious Flower Poetry Center is committed to being a resource to both the campus and the nation through education, research, and publishing.We fulfill our mission by
hosting visiting poets for readings at JMU and nearby venues;
sponsoring workshops for emerging poets;
holding an annual poetry camp for rising third to eighth graders;
producing texts, videos, DVDs and other materials on African American poetry; and
gathering poets and scholars for panels, seminars, and conferences.
When you make a tax-deductible contribution to the Furious Flower Fund, you help us to study, spotlight, and celebrate African American poets and poetry, ensuring our future is as strong as our past. With support from donors who have made both small and large contributions to the Furious Flower Fund, we have helped to advance African American poetry with three books; four video anthologies; an annual reading and lecture series; nine consecutive inspirational poetry camps for more than 600 children; two national poetry summits; three legacy seminars honoring Lucille Clifton, Sonia Sanchez, and Toni Morrison; symphonic concerts featuring Bernice Johnson Reagon, Nikki Giovanni, Jayne Cortez and Margaret Walker; and two decade-defining conferences.
To stay up to date on all our events and programs, subscribe to our email list.
Furious Flower Advisory Board
Ms. Malaika King Albrecht, Pinehurst, North Carolina
Ms. Deborah Gille, Carolina Beach, North Carolina
Dr. Akasha Hull, Little Rock, Arkansas
Dr. John Lowe, Athens, Georgia
Ms. Carolyn Micklem, Columbia, Missouri
Ms. Carter Moffett Douglass, Staunton, Virginia
Ms. Opal Moore, Atlanta, Georgia
Ms. Saranna Rankin, Broadway, Virginia
Mr. Fritz Rosebrook, Harrisonburg, Virginia
Ms. Myra Sklarew, Bethesda, Maryland
Mr. Merle Wenger (chair), Harrisonburg, Virginia