Chrome River Help Center
Can't find what you are looking for in the training materials above? 
Chrome River offers a comprehensive Help Center to assist you with all things A-Z about the system. 
Click here to login to Chrome River.  Once logged in, click on your name in the upper right-hand corner and then select the help option in the dropdown to explore the wealth of information, tutorials, and everything else that the Chrome River Help Center has to offer!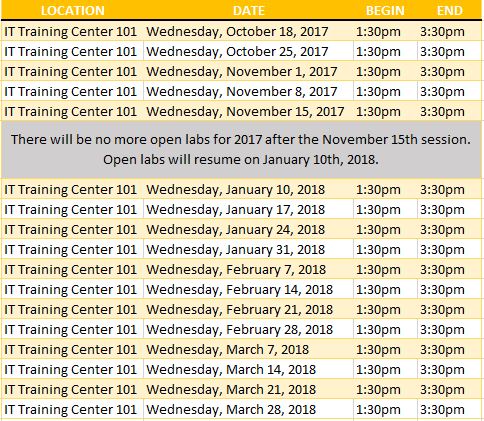 Open Labs will be offered on Wednesday afternoons from 1:30 to 3:30 in the IT Training Center (ITTC 101). 
The November 15th session will be the last Open Lab in 2017, and sessions will resume on January 10th, 2018.
Please come with your questions and/or specific reimbursements that need to be entered into the system, and receive help from the Accounts Payable Travel Team!
There is no registration required for Chrome River Open Lab in MyMadison.  Sessions will operate on a first-come, first-served basis.