You are in the main content
CANCELLED: Furious Flower poetry reading with Dawn Lundy Martin
Wed, 5 Mar 2014 4:00 PM - 5:00 PM
Due to unforeseen circumstances, this event has been cancelled. We hope to reschedule this reading soon!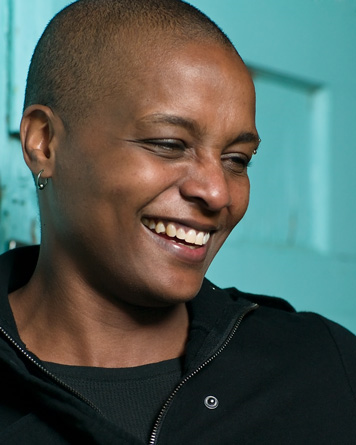 About Dawn Lundy Martin: The poet and activist earned a BA at the University of Connecticut, an MA at San Francisco State University, and a PhD at the University of Massachusetts Amherst. Her poetry collections include Discipline (2011), chosen by Fanny Howe for the Nightboat Books Prize, and A Gathering of Matter/A Matter of Gathering (2007), which was selected for the Cave Canem Poetry Prize by Carl Phillips and was a finalist for the Lambda Literary Award. Precise, tender, and unflinching, Martin's work is at once innovative and emotionally fraught. Fanny Howe described the poems in Discipline as "dense and deep. They are necessary, and hot on the eye."

With Vivien Labaton, Martin co-edited The Fire This Time: Young Activists and the New Feminism (2004). She also cofounded both the Third Wave Foundation and the post-theorist Black Took Collective. She has received the Academy of American Arts and Science's May Sarton Prize for Poetry as well as grants from the Massachusetts Cultural Council. Martin has taught at the University of Pittsburgh, The New School, and Bard College.
Parking for the poetry reading will be allowed in the Grace St. Parking Deck between the hours of 3:45 p.m. and 5:30 p.m. on March 5, 2014.  No parking permits will be necessary.
Please allow about 5 minutes for your walk from the parking area to the lobby of Taylor Hall.  When in the lobby, take the elevator to the 4th floor.
 
Directions to Lot C4
Northbound or Southbound on Interstate 81: Take Exit 247B (U.S. 33 West). Take 33 West to Martin Luther King Jr. Way (formerly Cantrell) and turn left. Proceed through two traffic lights and turn left into JMU Parking Lot C4.
Handicapped Parking: On Martin Luther King Jr. Way (formerly Cantrell), proceed through three traffic lights to Mason Street and turn left. Go to first stop sign and turn left onto Grace Street. Follow the road until it dead ends. Handicapped parking will be to your left.