You are in the main content
Haim Bodek to speak Wednesday April 2 at 3:30 Grafton Stovall
Wed, 2 Apr 2014 3:30 PM - 4:30 PM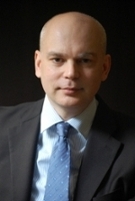 Haim Bodek presents "Trick of the Trade: How High Frequency Traders Corrupted the National Market System" on Wednesday April 2 at 3:30 p.m. in Grafton Stovall.
Bodek is one of the "quants" who designs computer programs for high frequency stock trading.  He alerted the SEC to the problem of certain High Frequency Traders using a computer program to gain priority access to stock trades making a small amount on the execution.
All students are welcome.