School of Art Design and Art History
New Image Gallery Opening Reception: "School Memories: The Loss in Danwon High"
Mon, 4 Sep 2017 5:00 PM - 7:30 PM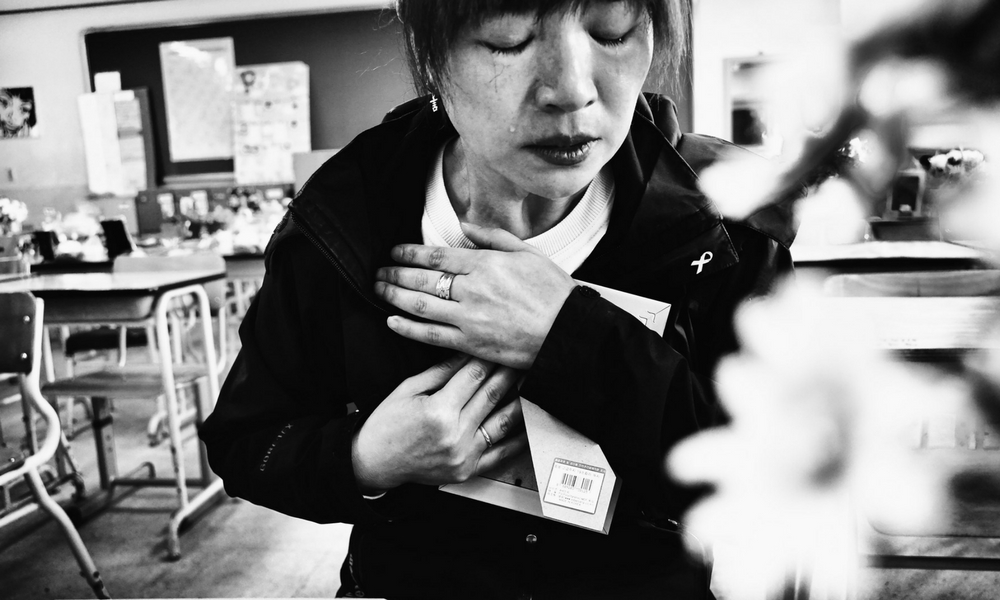 "She was beautiful and the house was full of laughter from the moment she was born. She was our heart… our beloved, beautiful princess. Do-eun was a blessing." - Lee Ji-sung presses tight a photo of her daughter, Kim Do-eun, while sitting at her classroom desk."

Wampler Professor, Argus Paul Estabrook
New Image Gallery
"School Memories: The Loss in Danwon High"
Opening Reception: Mon 9/4, 5 - 7pm

Exhibit Dates: 9/4/17 - 10/6/17
Wampler Lecture, "The Photograph as Document"
Tues , 9/5 at 5pm
Duke Hall Gallery Court
While Argus Paul Estabrook was born in and is currently based in South Korea, he grew up in a rural area of Virginia; his experiences as a Korean-American have given him a unique perspective of Korean identity and its relationship to both global and regional communities. The photographs in his exhibition, "School Memories: The Loss in Danwon High", feature the families who lost children or other family members as they come to terms with the removal of the memorial site that spontaneously arose at the high school after nearly its entire second year class was lost in the Sewol Ferry Tragedy on April 16, 2014, when 250 students and 12 teachers drowned off the coast of Donggeochado, South Korea. Estabrook is an alumni of Virginia Intermont College and of JMU, where he earned his MFA. His photographs have been published in Burn Magazine, LensCulture and Lomography Magazine and has received numerous awards including the Sony World Photography Awards, Moscow International Foto Awards, and the Tokyo International Foto Awards.