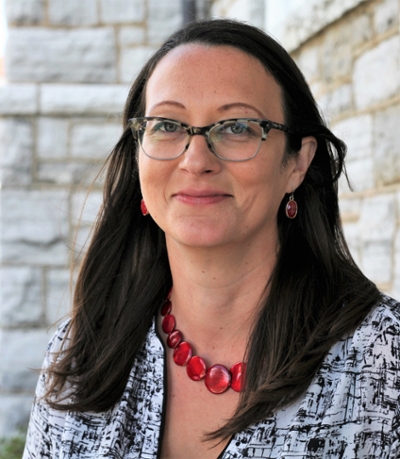 Office Hours:
W 12:00 - 2:00 PM
TH 2:00 - 3:00 PM
Courses Spring 2018:
ENG 221: Literature/Culture/Ideas
Specialization:
British Literature of the Long Nineteenth Century; Genre and Narrative Studies; Women's History and Literature; Digital Publishing
Education:
Ph.D., University of Nevada, Las Vegas, 2015
M.A., Notre Dame of Maryland University, 2004
B.A., Towson University, 2000
Current Research
With Anne H. Stevens, Microgenres: A Survey. Bloomsbury Publishing, under review (book).  
Articles
"Speaking Amazonian: Textual Idleness and Communities of Practice in Elizabeth Gaskell's Cranford." The Gaskell Journal 30 (2016).
"Mirrors, Masks, and Masculinity: The Homosocial Legacy from Dickens to Machen." Victoriographies. 6.3 (November 2016): 256–275. 
Invited contributions
Selected Author Biographies. The Norton Introduction to Literature, 11th ed. 2013.    
Reviews
The Bigamy Plot: Sensation and Convention in the Victorian Novel. The Thomas Hardy Association Journal (Fall 2016). 
A Room of His Own: A Literary-Cultural Study of Victorian Clubland. Victoriographies 3.2 (2013): 219-21. 
Presentations
The Microgenre, Invited, American Comparative Literature Association Annual Meeting, Los Angeles, CA, March 2018. 
"Finding 'Miss James'?: Annotation by Approximation in The Mary Russell Mitford Archive." With Elisa Beshero-Bondar and Mary Erica Zimmer. 2015 Text Encoding Initiative Consortium, Lyon, France, October 2015.
Department of English
Keezell Hall
921 Madison Drive
Room 215
Harrisonburg, Virginia 22807
$currentPage.getStructuredDataNode('template').textValue

800 South Main Street
Harrisonburg, VA 22807
Contact Us