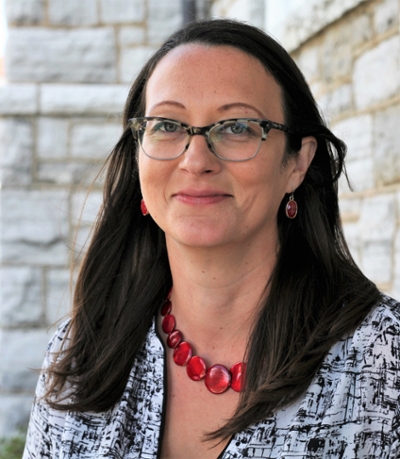 Office Hours: Wednesday 12:00 - 3:00 PM
Courses Fall 2017:
ENG 247: Survey of American Literature (Begin- Civil War)
Specialization: 
British Literature of the Long Nineteenth Century; Genre and Narrative Studies; Women's History and Literature; Digital Publishing
Education:

Ph.D., University of Nevada, Las Vegas, 2015
M.A., Notre Dame of Maryland University, 2004
B.A., Towson University, 2000
Current Research
With Anne H. Stevens, Microgenres: A Survey. Bloomsbury Publishing, under review (book).  
Articles
"Speaking Amazonian: Textual Idleness and Communities of Practice in Elizabeth Gaskell's Cranford." The Gaskell Journal 30 (2016).
"Mirrors, Masks, and Masculinity: The Homosocial Legacy from Dickens to Machen." Victoriographies. 6.3 (November 2016): 256–275. 
Invited contributions
Selected Author Biographies. The Norton Introduction to Literature, 11th ed. 2013.    
Reviews
The Bigamy Plot: Sensation and Convention in the Victorian Novel. The Thomas Hardy Association Journal (Fall 2016). 
A Room of His Own: A Literary-Cultural Study of Victorian Clubland. Victoriographies 3.2 (2013): 219-21. 
Presentations
 The Microgenre, Invited, American Comparative Literature Association Annual Meeting, Los Angeles, CA, March 2018. 
"Finding 'Miss James'?: Annotation by Approximation in The Mary Russell Mitford Archive." With Elisa Beshero-Bondar and Mary Erica Zimmer. 2015 Text Encoding Initiative Consortium, Lyon, France, October 2015.
Department of English
Keezell Hall
921 Madison Drive
Room 215
Harrisonburg, Virginia 22807

800 South Main Street
Harrisonburg, VA 22807
Contact Us