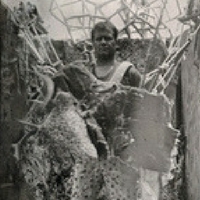 EDUCATION
M.F.A. Ohio University, 1993
B.F.A. State University of New York at Brockport, 1991
AREAS OF EXPERTISE
Mr. Stewart teaches all sculpture classes as well as 3 Dimensional Design.
PROFESSIONAL EXPERIENCE
Associate Professor of Sculpture – James Madison University; Fall 2002 – present
Teaching includes all levels of undergraduate sculpture, graduate studies in sculpture, 3D Foundations, cross disciplinary Special Topics courses, including Thinking Drawing Building, Art In the Social Sphere, and (re)Shaping Space. Other responsibilities include Sculpture area coordinator, responsibilities include metals studio, plaster room, sculpture courtyard, general work area, mac lab, and digital lab, graduate and undergraduate advising, and coordinator of the JMU Public Sculpture Invitational.
FLAG committee
PAC Committee
Graduate Faculty
Search Committees Ceramics, Foundations, Fibers, Director
Lecturer of Art – State University of New York at Brockport; Spring 1997 – Spring 2002
Teaching included Introductory and Advanced Sculpture, Advanced Drawing, 2-D Design, 3-D Design, Mixed Media, and Visual Art Experience
Lecturer of Art – State University of New York at Geneseo; Spring 1999 – Spring 2002
Teaching included Drawing and Multiple Perspectives in Art
Instructor of Art – Monroe Community College, Rochester, New York; Fall 1998 – Spring 2002
Teaching included 2-D Design, 3-D Design, and Drawing
Instructor of Art – Buffalo State College; Fall 1998
Taught Fundamentals of Design as part of foundations program 
Graduate Teaching Assistantship – Ohio University, Athens, Ohio; Fall 1991 – Spring 1993

ONE PERSON EXHIBITIONS 
Who Names The Dead Things – Sawhill Gallery, James Madison University; July 2015
The Disappearance Of An Idea – Willow Run Farm, Harrisonburg, Virginia; August 2014
Choice of Terrain/The Divided Line/ Futile Fruit, Three Caves –University of Alabama Huntsville; April 2013
On the Edge is Decorated with Carvings, Grand Central Arts, Los Angeles, California; October 2011
Engine Of Bones Man The Handyman, 1708 Gallery, Richmond, Virginia; June 2011
Meat Not Taken, Redux Contemporary Art Center, Charleston, South Carolina; November 2010
Beast or By-Product: Food Shelter Clothing. Dean Project Space, New York City; May 2009           
Tools For An Upright Animal, Miller Gallery, Bridgewater College, Bridgewater, Virginia; January 2009
Drought Sympathy, University of Georgia, Athens, Georgia; April 2008
Trace Connector,  Mercer Gallery, Rochester, New York; January 2007
Trace Extender, Firehouse Gallery, Burlington, Vermont; January 2006 
Chunk Fringe Branching Plot, Hass Gallery, Bloomsburg University, Bloomsburg, Pennsylvania; September 2004
Tangents and Other Possibilities, 1708 Gallery, (Gallery II), Richmond, Virginia; September 2002 
Heart Wake Rhythm, Yaffe and Ruden, New York, New York; November 2000
Things, Adams Gallery, Buffalo, New York; April 2000
McDonough Museum of Art, Youngstown State University, Youngstown, Ohio; March 2000
Mercer Gallery, Monroe Community College, Rochester, New York; December 1999
University Gallery, University of Massachusetts, Lowell, Massachusetts; April 1999
Brownson Gallery, Manhattanville College; February 1998
University Gallery, Nazareth College; October 1997
Tower Fine Arts, Brockport, New York; February 1994

COLLABORATIVE PROJECTS
Spitlzer Art Center, Harrisonburg, VA; October 2015
With Rob Mertens, Stephanie Williams, Danielle O'Brien, and Braxton Congrove
Library For The School, Thomas Harrison Middle School, Harrisonburg, VA; May 2015
With Jon Henry and students from THMS
CSA Pears, Community Supported Arts Program, Harrisonburg, VA; June 2015
Capitalist Kitchens, Flux Factory, Long Island City, New York; December 2014
With Walker Tufts
Artpark, Lewiston, NY; June 2013
With Bill Stewart
Every Word Was Once An Animal, Five Myles Exhibition and Performance Space, Brooklyn, NY; December 2012
With Dymph De Wild
Plastic Drift, Clementine, Harrisonburg, VA; February 2010
With J. Walker Tufts
Flexible Geography, Harrisonburg, VA; Summer 2009
With Cyndi Gusler, Scott Keen, and Others.           
Mobile Unit Corn Production Extended, Harrisonburg, VA; July 2008
With Cyndi Gusler and others      
Topovehicles, State University of New York, Geneseo, NY; September 2007
Drawing From/For The Everyday: Experimaental Practices in Drawing, Mercer Gallery, Rochester, NY; April 2007
An installation with Spurse
Moving Site (a food project with spurse), New England Foundation on the Arts, Bellows Falls, VT, Cambridge MA, New Haven, CT; January 2006
The Lost Meeting House, Abington Art Center, Philadelphia, Pennsylvia; August 2005
Contributor to J. Morgan Puett with SPURSE and others                      
Sans Terre: a Temporary Institution for the Investigation of Urbanism, part of the Interventionists: Art In The Social Sphere, curated by Nato Thompson, Mass MOCA, North Adams, Massachusetts; May 2004
An installation with artist collective Spurse
Haeceitas/Quaestiones/Qoulibetales: Settling In, Question, SUNY Oswego, Oswego, New York; November 2003
An installation with artist collective Spurse
Incompossibilities, Oswego Civic Center, Oswego, New York; September 2003
Bartow, Lendeck, Metzger, Stewart
Light Is Water, Performed by Hendrick Dance Project; December 2000
 …questions?, Black Box Theatre, Rochester, New York, School of the Arts, Rochester, New York; June 2000
Performed by Hendrick Dance Project
Fragments and Found Poems, an installation in collaboration with advanced Sculpture students at School Of The Arts, Rochester, New York; October 1999
New York City Street Project, several small installations at various sites around Manhattan and Brooklyn; July 1999
Rochester Street Project, several small installations at various sites around downtown Rochester, New York; August 1999
Language Rhythm, installation at Kerouac Memorial Park, Lowell, Massachusetts; April 1999

GROUP EXHBITIONS 
Music Without Sound, Gallery Underground, James Madison University, Harrisonburg, VA; September 2015
Photography Through the Centuries, Capitol One, Richmond, VA; June 2015
In the Round, Arts Council, Harrisonburg, VA; May 2015
Fashion Week New York, Sibley Building, Rochester, NY; On The Edge Is Decorated With Carvings; October 2014
The American Landscape, Five Myles Exhibition and Performance Space, Brooklyn, NY; December 2012
Divergent Visions, Staunton Augusta Art Center, Staunton, VA; January 2012
Acquired Taste, Begovich Galllery, Cal State Fullerton, Fullerton, CA; October 2011 
Bluesphere Art Expo, Halsey Institute, College of Charleston, Charleston, SC; November 2010
Mobile Media Lab, Department of Communication Studies, Concordia University; June 2010
Other Gardens, Montreal, Quebec, in conjunction with launch of Public 41: Gardens. Curated by Erin Despard and Monika Kin Gagon; June 2010
Harvest, The Bridge Gallery, Charlottesville, Virginia; October 2009
State of Play, Capitol One, Richmond, VA; October 2009
Exploring Pop: A Western Fantasy, Homesteader series, Al Sabah Gallery, Dubai, United Arab Emerits; June 2009
Queens International Express, Queens, New York. Several mobile garden plots located in various sites in Long Island City, Queens; May 2009
Exporting Pop: A Western Fantasy, Homesteader series, Al Sabah Gallery, Kuwait City, Kuwait; May 2009
Synthetic Experiments, Jane Harstook Gallery. Two-person Exhibition with Chad Curtis; October 2008
Confrontational Ceramics, Westchester Council on the Arts, Curated by Judith Schwartz; October 2008
Exploring Pop: A Western Fantasy, Dean Project Space, New York, New York; March 2008
Departures, Dean Project Space, New York, New York; September 2007
Trace Components, State University of New York at Geneseo, Geneseo, NY; September 2007

Reality Show II, Peninsula Center for the Arts, Newprt News, VA; September 2007
Garth Clark Gallery, New York, NY. In conjunction with SOFA, NY; June 2007
Circa PR, San Juan, Puerto Rico. Represented by Dean Project; March 2007
Olin Gallery, Washington and Jefferson College, Washington, Pennsylvania; February 2007
Scope Art, Miami, Florida. Represented by Dean Project; December 2006
Exit Art. New York, New York. Groundswell Benefit Exhibition; September 2006
Dada Domestique, University Gallery, Cazenovia College, Cazenovia, New York; September 2006
Think Small, Art 6, Richmond, Virginia; November 2005
Groundswell Benefit, Artist's Space, New York, New York; June 2005
Suprastructures, Artspace, Richmond, Virginia, with Paul Bartow; November 2004
Maker Mentor, Rochester Contemporary, with Bill Stewart; October 2004
Groundswell II, White Columns, New York, New York; May 2004
Groundswell, White Columns, New York, New York; May 2003    
Stories Without Words, Rockefeller Art Center, SUNY Fredonia, Fredonia, New York; February 2003
Landmarks, SPACES, Cleveland, Ohio; July 2001
Chautauqua Center For the Visual Arts; July 2001
Elizabeth Museum, Rochester, New York, exhibition of installation artists; September 2000
Gateway, inc., Rochester, New York; October 1999
Finger Lakes Biennial, Memorial Art Gallery, Rochester, New York; May 1999
Upton Gallery, Buffalo State College, Buffalo, New York; November 1998
Tower Fine Arts, SUNY Brockport, Brockport, New York; November 1998
Genesee Valley Sculpture Invitational, Lederer Gallery, SUNY Geneseo, Geneseo, New York; September 1998
Sonnenberg Gardens, Rochester, New York; July 1998
Made In New York, Scweinfurth Memorial Art Center, Auburn, New York; June 1998
Emerging Artist Exhibition, University Gallery, University of Bridgeport, Bridgeport, Connecticut; May 1998
City Without Walls, Newark, New Jersey; November 1996
Adams Gallery, Buffalo, New York; September 1995
University Gallery, Wells College, Aurora, New York; May 1995
Modus Operandi, Textile Art Center, Chicago, IL; April 1995
Renewed Tasks, School of Fine Arts Gallery, Indiana University, Bloomington, Indiana; July 1994
Cox Fine Art Center, Columbus, Ohio; June 1993
Columbus Museum of Art, Columbus, Ohio, Juried by Anne Hamilton; April 1993
Finger Lakes Exhibition, Memorial Art Gallery, Rochester, New York; April 1993
MFA Thesis Exhibition, Seigfred Gallery, Ohio University, Athens, Ohio; March 1993
Exhibition 280, Huntington Museum of Art, Huntington, West Virginia; February 1993

GRANTS AND AWARDS                       
Nominated for Impact Award for Teaching; 2015
Faculty Professional Development Grant; 2013
Faculty Professional Development Grant; 2012
James Madison University Distinguished Scholar Award; 2011
Residency at Grand Central Arts, Los Angeles, CA; 2011
Residency at Cite Internationale des Arts, Paris, France; 2011
Residency at Redux Center for Contemporary Art, Charleston, SC; 2010
Virginia Museum of Fine Arts Fellowship in Sculpture; 2010        
Arts Council of The Valley Artist Grant, Harrisonburg, VA; 2009
Faculty Research Grant, James Madison University; 2007
Faculty Development Grant, James Madison University; 2006
Faculty Development Grant, James Madison University; 2005
New York Foundation for the Arts Special Opportunity Stipend; 2001
(a grant used to support work for an exhibition at SPACES in Cleveland, Ohio)
Aesthetic Education Institute of Rochester, New York; 2000
(a grant used to support an arts program for inner city Rochester)

LECTURES AND SYMPOSIA
Virginia Tech; November 2015
George Mason University; November 2014
University of Alabama Huntsville; April 2013
Five Myles Exhibition and Performance Space, Brooklyn, NY; December 2012
Madison Scholar Presentation, James Madison University, Harrisonburg, VA; November 2011
Redux Center for Contemporary Art, Charleston, SC; November 2010
George Mason University, Fairfax, VA; April 2010
Maryland Institute College of Art, Baltimore, MD; April 2010
East Coast Sculpture Exchange, University of Georgia, Athens, GA; Spring 2008
(A week-long campus residency)
State University of New York at Geneseo, Geneseo, New York; September 2007
Washington and Jefferson University, Washington, Pennsylvania; February 2007
Monroe Community College, Rochester, New York; January 2007
Firehouse, Burlington, Vermont; January 2006
Columbia University, New York, New York, symposium "Urban Mobilities"; November 2005
Bloomsburg University, Bloomsburg, Pennsylvania; September 2004
Kansas City Art Institute; April 2001
SUNY Oswego; March 2001
McDonough Museum of Art, Youngstown State University, Youngstown, Ohio; March 2000
Monroe Community College, Rochester, New York; December 1999
SUNY Geneseo, Geneseo, New York; April 1999
University of Massachusetts, Lowell, Massachusetts; Apri 1999
Manhattanville College, Purchase, New York; March 1998
SUNY Brockport, Brockport, New York; December 1997


PUBLICATIONS AND REVIEWS
"Other Gardens" – Public 41: Gardens. Montreal, Quebec. June 2010
"Synthetic Experiments" – Ceramics Monthly, January 2009
"Art Mutants" –  New York Press, New York, NY. Wednesday,  November 12 2008
"Multiple Dimensions" – the Post-Standard/Stars, Syracuse, New York, September 2006
"Food For Thought, a new exhibit lets you have your art and eat it too" Elle, Art Spotlight, March 2006
"Fantasies and the Familiar at The Firehouse" – Vermont Times Argus, Burlington, VT, January 22, 2006 – Anne Galloway
"Best Bets – Constructing Realities" – Burlington Free Press, Burlington, VT,  January 19, 2006
"Hometown Of Utopias And Dissent" – New York Times, July 23 2004, Holland Carter
"Urban Sprawl" – Haber's Art Review, winter 2003
"Dress To Impress" – Selvedge, Sept. –Oct. 2005
"Constructing Realities" – Shelburne News, Burlington, VT, December 15, 2005
"Maker Mentor" – Democrat and Chronicle, Rochester, New York, October 2005
"Littering the Landscape with Jumbled Fragments" – The Plain Dealer, Cleveland, OH, July 2001, Dan Tranberg
"Random Marks" – Cleveland Free Times, July 11, 2001, Douglas Max Utter
"Black Celebration" – City (Rochester, NY) December 6, 2000 – Herbert Simpson
"Materials, Substance, Form,…To Last Or Not To Last" – Art New England, August/September 1999, Karen Van Meenan
"The Heart Of Life" – The Sun (Lowell, Mass.), April 1999 - Otto Peter Erbar
"The Art Endurance Test" – City (Rochester, NY), April 1999 - Ron Netsky
"Manhattanville Exhibit" – Greenwich Times (Greenwich, CT) February 22, 1998
"It's the Real Thing" – The Star Ledger (Newark, NJ), October 13, 1996
"Seeds Of Renwewal" – John Worden, The Democrat and Chronicle, (Rochester, NY), February 28, 1994  


RELATED EXPERIENCE
Teacher, James Madison University Summer Art Program; Summer 2003
Sculpture classes for local Harrisonburg High School Students
Teacher/Visual Arts Coordinator, Aesthetic Education Institute, Rochester, New York; 2000-2001
A community grant program for inner city youth
Teacher, New York State Summer School for the Arts; 2000-2002
Responsibilities included teaching Sculpture and Mixed Media to High School Students
Studio Assistant, Nancy Jurs Studios, Rochester, New York; Winter 1994
Responsible for building large scale ceramic sculpture, glazing, firing kilns, and general studio maintenance
Studio Assistant, Thomas Markusen Metalsmithing Studio, Kendall, New York; Fall 1994
Involved in all aspects of studio production
David Klahn, inc., (bronze casting foundry), Athens, Ohio; 1991-1993
Involved in all aspects of studio production
Studio Assistant, Rochester International Airport Project; Summer 1989
Collodion tintype made in collaboration with Rebecca Silberman