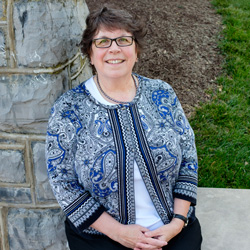 Senior Associate Dean

Hi! I'm Laika Tamny, JMU's regional coordinator for your area. I started working in the Admissions Office as a temporary employee in January of 1993 and I've been here ever since.
I encourage you to take the time to enjoy your college search. Choosing the right college is a big decision but don't let the stress get to you. It's a good time for family bonding, new travels, trying out the food everywhere you visit and having some fun!
I'm part of the senior admission team managing the undergraduate recruitment process. I'd be happy to answer your questions about admission to JMU: tamnylk@jmu.edu.
Please plan a visit to JMU to attend an information session and take a guided tour of campus.
Good luck in your search! Thanks for your interest in JMU.
JMU Office of Admissions
Madison Hall
MSC 0101
100 E. Grace Street
Harrisonburg, Virginia 22807
Office Hours:
Mon - Fri. 8 a.m. - 5 p.m.
800 South Main Street
Harrisonburg, VA 22807
Contact Us