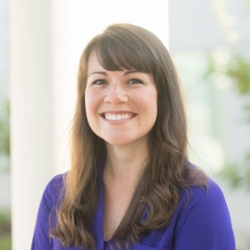 Assistant Director
Education: Graduated from JMU with a B.A. in Anthropology & Religion ('12) & Master of Public Administration ('18)
Hometown: Rappahannock, VA
JMU Fun Fact: I met my best friend on move-in day and my husband on the Commons! JMU has led me to meet so many wonderful people and I have 4 family members who are current students.
Favorite thing about JMU: Everything about Orientation, especially PlayFair! I was fortunate enough to experience Orientation 4 times: as a first-year student, as a FrOG (First-yeaR Orientation Guide), Orientation Peer Advisor, and Orientation Coordinator. It's the best way to start off the year!
Favorite JMU Spot: The Quad is such a wonderful spot. It's a beautiful setting and a great place to hang out with friends or read by yourself. After many years as a student and employee, I still feel so fortunate to be at JMU every time I walk across the Quad.
JMU Office of Admissions
Madison Hall
MSC 0101
100 E. Grace Street
Harrisonburg, Virginia 22807
Office Hours:
Mon - Fri. 8 a.m. - 5 p.m.
800 South Main Street
Harrisonburg, VA 22807
Contact Us