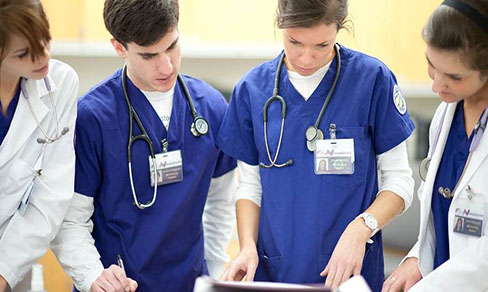 Department of Nursing
In addition to the regular undergraduate admission requirements, students who intend to major in nursing must submit a separate BSN Admission Application after completing 36 credit hours of general education and prerequisite courses. Applications, admission criteria, and admission deadlines may be found on the Department of Nursing website.
School of Art, Design & Art History
All prospective freshmen intending to major in graphic design, interior architecture, studio art, or pursue an emphasis in industrial design, must meet JMU admission requirements as stated in the Undergraduate Catalog. In addition, all prospective freshmen are REQUIRED to submit a portfolio to the school's SlideRoom drop box. If prospective freshmen are interested in receiving feedback about their portfolio prior to submitting it to SlideRoom, they are encouraged to participate in an official portfolio feedback session held either on or off-campus. Attending the on-campus feedback session is encouraged so students will have an opportunity to meet with our faculty, attend an informational session about the school's many programs, as well as take a tour of our facilities. For a complete list of portfolio feedback dates and more information about the admission process, visit the School of Art, Design and Art History's website.
All transfer and change of major students intending to major in graphic design, interior architecture or studio art are required to submit a portfolio for admission consideration. Participating in a portfolio review and interview is seen as evidence of their interest and potential for future success in art; it is also an opportunity to be considered for nomination for an art scholarship (all scholarship awards are based on merit and vary in amount, up to the full cost of tuition).Transfer and change of major students who are not recommended for admission to the graphic design, interior architecture or studio art major may reapply the following semester.
All students intending to major in graphic design or interior architecture are required to submit an additional portfolio for review after completing entry-level graphic design or interior architecture course work.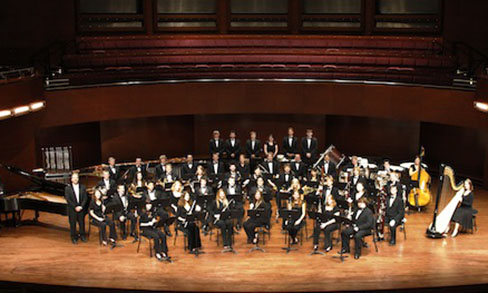 Music
(540) 568-3851
music_admit@jmu.edu
www.jmu.edu/music
Auditions for music are given on three specific dates in January and February. It is important that students indicate their intention to participate in the audition process by January 15.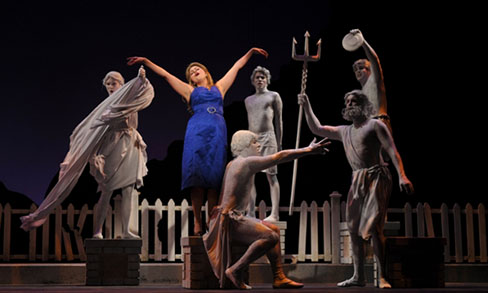 Theatre, Musical Theatre and Dance
theatredance@jmu.edu
www.jmu.edu/theatredance
Admissions to the theatre, musical theatre, and dance programs are by audition for performers or portfolio review for design/technical theatre or theatre studies (directing, dramaturgy, theatre scholarship, etc.) students. Theatre and musical theatre auditions/portfolio reviews are held in January and early February for first year student applicants. Auditions and portfolio reviews for transfer students are held in the late fall and mid-spring.
Refer to the Theatre and Dance websites for more information on requirements for admission to the programs at:
www.jmu.edu/theatre/thadmis (for theatre)
www.jmu.edu/theatre/madmis (for musical theatre)
Dance program auditions take place once in the fall and once in the spring. Transfer students must audition at one of these audition dates. For the dates of the dance audition and for information on what is required in order to audition, refer to www.jmu.edu/theatre/dadmis