You are in the main content
Areas of Study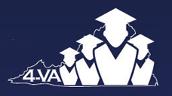 Exciting new areas of study within JMU's Adult Degree Program are beginning at JMU! Our areas of study are designed to prepare you for a high-demand career — and are all available online. These structured areas of study are each made up of three to five courses, and can usually be completed in 12 months. Each module was created to give you the basic skills for an entry level position, and you'll work with a faculty advisor and program staff to create a program plan that combines several areas of study to create your concentration. All students take an orientation course when they begin the program that will help connect you to a faculty advisor, as well as design your program plan to get you on the road to completing a degree.
You also have the option of earning credits through prior learning assessment. At JMU, this means that students can take subject specific CLEP exams, or develop a portfolio of prior learning to document how they have learned material in a context outside of a formal classroom environment. Students can earn up to 30 nontraditional credits.
To start, you must first be admitted into JMU. Find out how to qualify and begin earning your degree >
Current Areas of Study Include:
Advanced Green Manufacturing
Autism Spectrum Disorders
Human Resource Development
Hospitality and Tourism Management
Communication Studies
Business Technology
Entrepreneurship
Areas of Study Under Development Include:
Sustainability
Community & Cultural Development
RN to BSN
...and more to come.